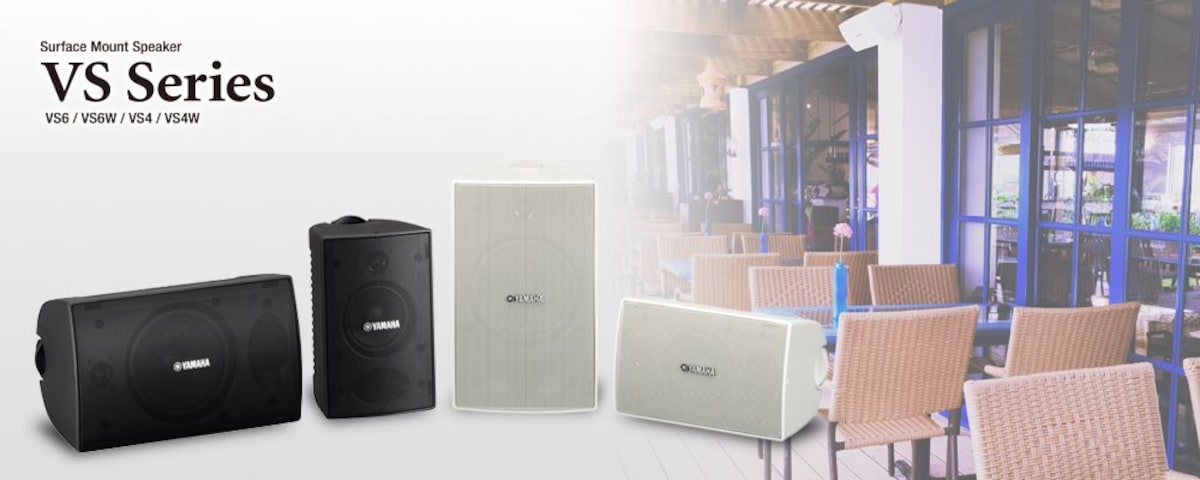 Easily adaptable to virtually any environment with its sleek, compact and functional design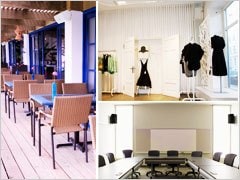 The VS Series' smart and compact construction makes them well suited to locations where interior design is a consideration. Black and white models are available to choose from to match your applications. The speakers also feature waterproof enclosures and transducers which meet IPX3 rating requirements, allowing them to be used outdoors under cover.
Internal transformer allows operation in 70V or 100V distributed sound systems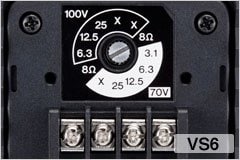 Tap selector switch is located on the rear panel to select the power tap of 70V/100V line distributed system or 8Ω sound system. The setting can be easily adjusted by rotating the tap selector with a screwdriver. The terminals and tap selector can be protected using the supplied cover.
Flexible setting of the speakers with the dedicated U-brackets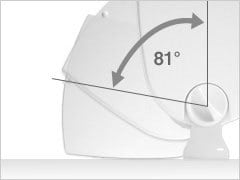 The speakers are supplied with dedicated, color-matched brackets for fast and easy installation. The brackets can be set either horizontally or vertically, depending on where you want to mount the speakers.