Touring Intelligence in Portable Loudspeakers
Ever since we first started developing professional audio equipment in the 1960's, we've made it our goal to stay at the forefront of the technology curve. Drawing on decades of experience as a true industry innovator, we don't merely utilize cutting -edge technologies- we create them. With the express purpose of making the most powerful and reliable high-resolution speakers possible, we assembled a specialized team of Yamaha's most skilled engineers to examine, and improve on, every detail of loudspeaker design. This passion for innovation served as the impetus for an intensive collaboration with loudspeaker giant NEXO, adding their insight and expertise as an industry leader in touring-grade sound reinforcement to the development of our DSR, DXR and DXS Series speakers. As a result of working closely with NEXO's engineers at their state-of-the-art facility, our team adopted a new approach to some crucial aspects of these speakers' design. The detailed analysis of the transducers, thorough testing of the enclosures' acoustic properties and optimized limiter setting all contributed to higher SPL delivered with stunning clarity and an unsurpassed level of reliability.
By incorporating touring-grade technology into these speakers, we've succeeded in creating the most powerful anddependable high-performance, active loudspeakers...ever.
POWER TO THE PEOPLE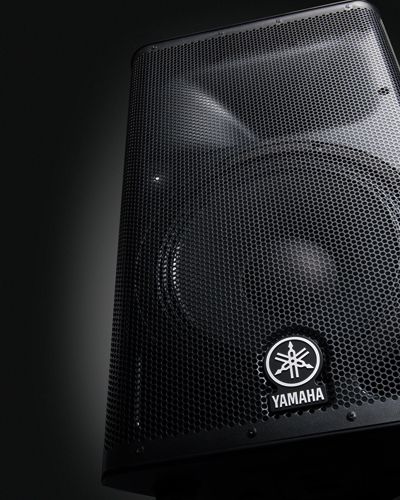 Performance runs in the family, and like the acclaimed DSR Series before it, DXR Series loudspeakers offer superb high-definition sound and class-leading sound pressure levels—yet in a more compact and extremely functional design that provides a level of versatility unmatched by any speaker in its class today. The DXR Series is comprised of four full-range models perfectly suited for front-of-house sound, monitors, simple amplification, rigged applications and more. Combining the series with our newly designed DXS subwoofers will further elevate your system's performance, giving you versatile control of its thunderous bottom end. With the perfect balance of raw power and innovative speaker technologies, you can depend on DXR Series speakers to deliver the full power of your performance to every member of your audience.
DXR8
8" 2-way Active Loudspeaker
The most compact of the DXR Series speakers, the DXR8 makes the most of its 1100W of power, delivering extremely high output while maintaining outstanding resolution. Adding a DXS12 subwoofer gives you an ultra-compact high-power SR system.
DXR10
10" 2-way Active Loudspeaker
Portable, yet capable of producing an astonishing 131 dB SPL, the DXR10's compact, functional design makes it ideal for a wide range of applications. Whether providing simple vocal/instrument amplification, very powerful floor monitoring or comprising a compact SR system—the DXR10 delivers without compromising sound quality and power.
DXR12
12" 2-way Active Loudspeaker
The DXR12 is an extremely high-power loudspeaker that is capable of producing a maximum SPL of 132dB with its impressive 1100W of power. It is the perfect solution for live sound applications that demand wide bandwidth and extremely high-resolution sound.
DXR15
15" 2-way Active Loudspeaker
The DXR15 achieves class-leading SPLs and full bandwidth performance by combining a powerful Class-D amplifier with a high-power woofer and Yamaha's cutting edge technologies. Throw in some D-CONTOUR and you'll feel like you're using a subwoofer.
Optional Speaker Brackets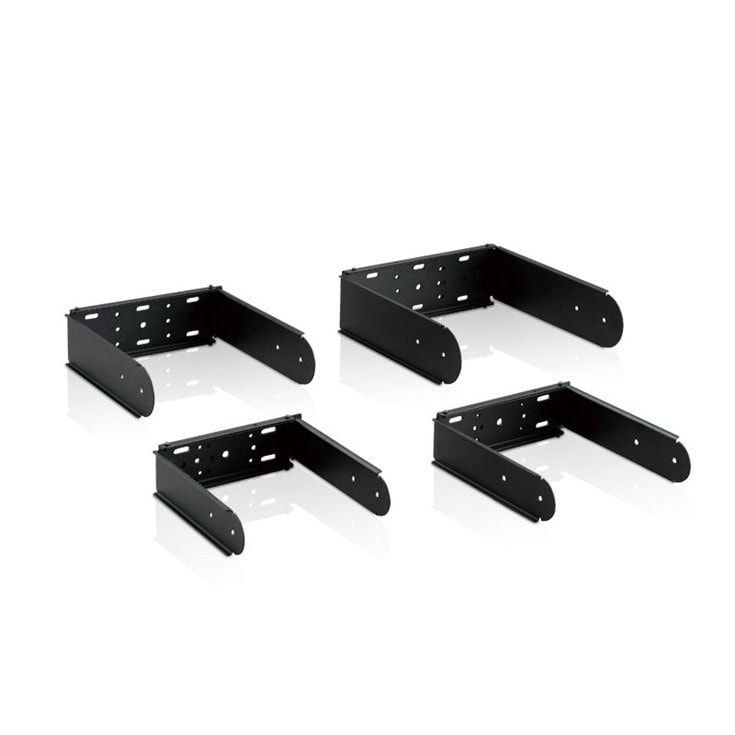 U-brackets allow simple and easy rigging in both horizontal and vertical configurations. (for DXR8)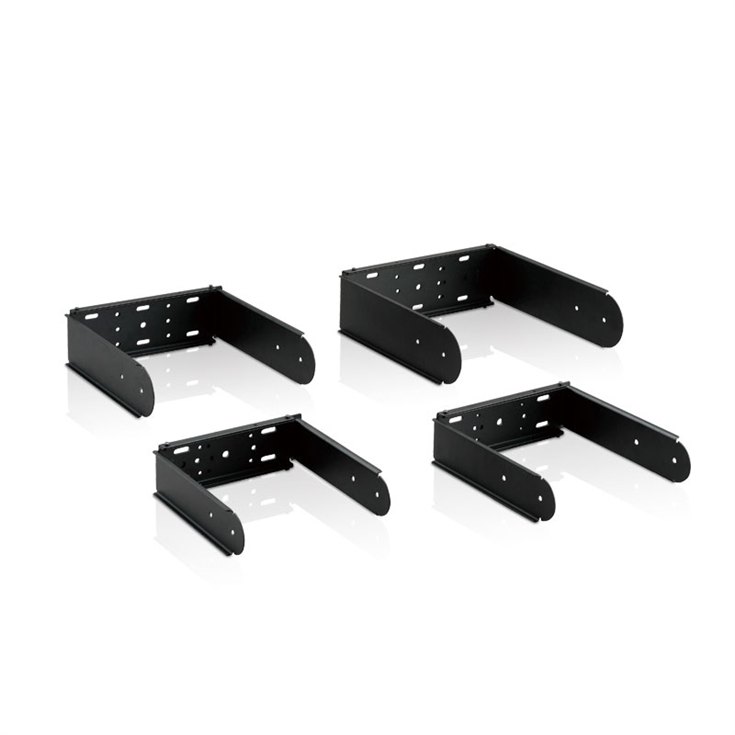 U-brackets allow simple and easy rigging in both horizontal and vertical configurations. (for DXR15)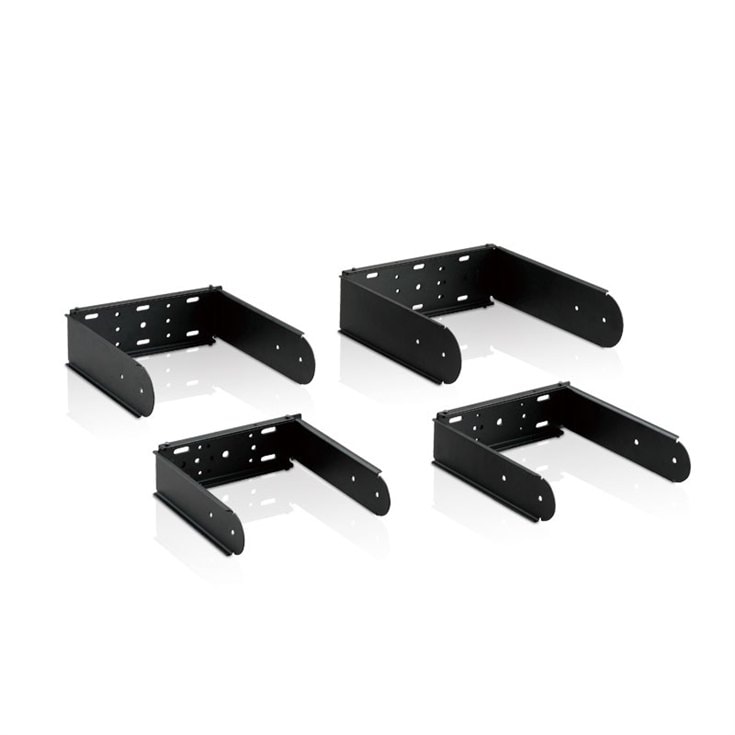 U-brackets allow simple and easy rigging in both horizontal and vertical configurations. (for DXR12)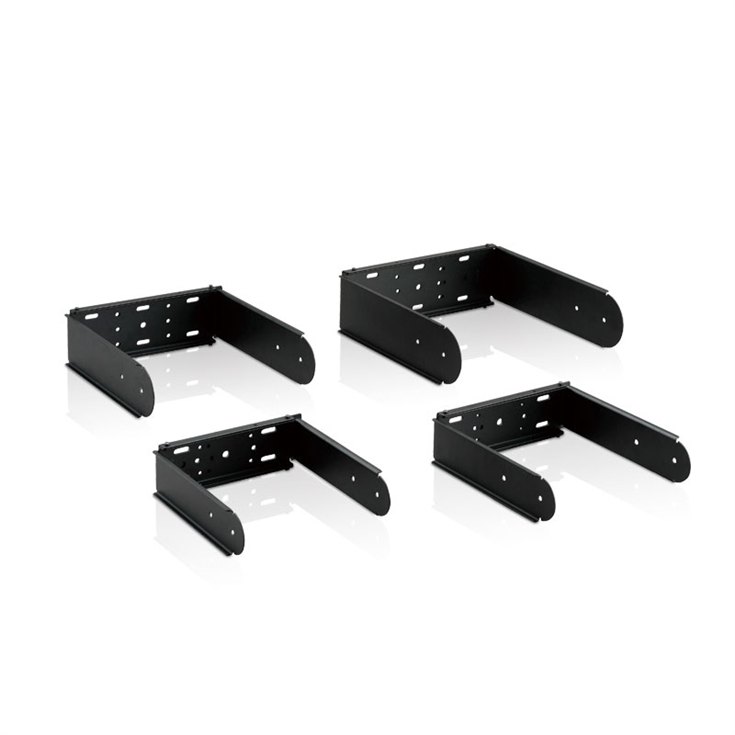 U-brackets allow simple and easy rigging in both horizontal and vertical configurations. (for DXR10)
The colors and finishes shown may vary from those on the actual products.