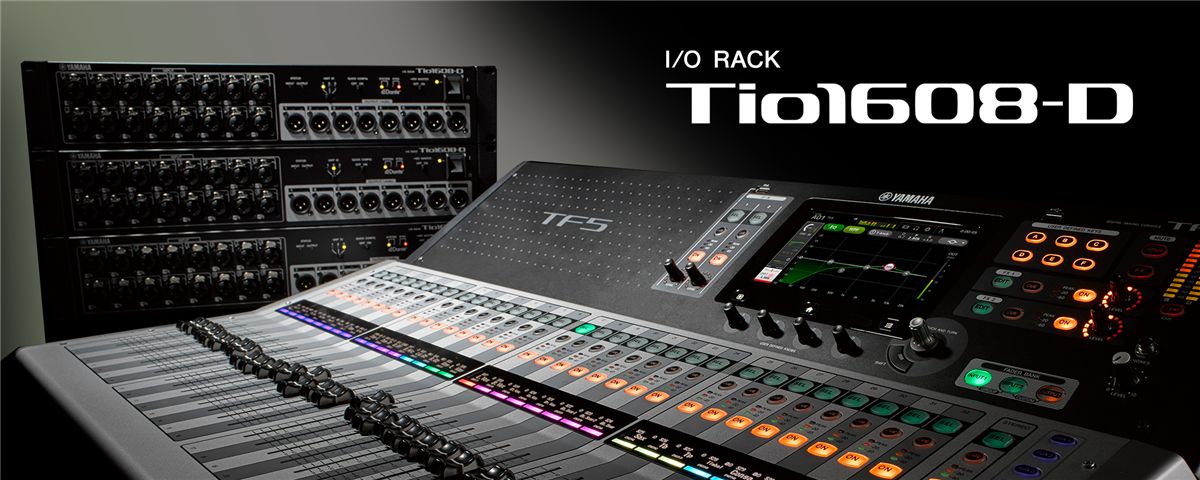 Dante is an audio networking technology developed by Audinate. Dante devices on the same network automatically detect each other. This can make setting up a system simpler and thus reduce complexity and potential errors. In this sense, Dante can be thought of as a plug-and-play network technology.
This guide focuses on network design rather than the basic specifications of individual products and Dante network.
Yamaha Dante devices with AES67 Guide
This document describes general instructions to connect Yamaha Dante devices with 3rd-party non-Dante AES67 devices.
TF Series with Tio1608-D System Setup Guide
This guide introduces the setup procedure for the Yamaha TF Series digital mixing console and Tio1608-D I/O rack, as well as system examples based on the number of Tio1608-D units.
How to use Tio1608-D I/O Racks with Yamaha TF consoles
This video shows how quick and easy it is to setup and use Yamaha Tio1608-D I/O racks with TF series consoles. They are ideal for expanding the input/output capability of the mixer. See another video to learn about the other new features of TF Series V2.0.
Exploring New Features of the V2.0 upgrade for Yamaha TF Consoles
Discover and explore the key new features for Yamaha TF Series Version 2.0. This includes new effect types, new routing possibilities and several new shortcuts. See another video to learn about the Quick Config for Tio1608-D I/O racks.