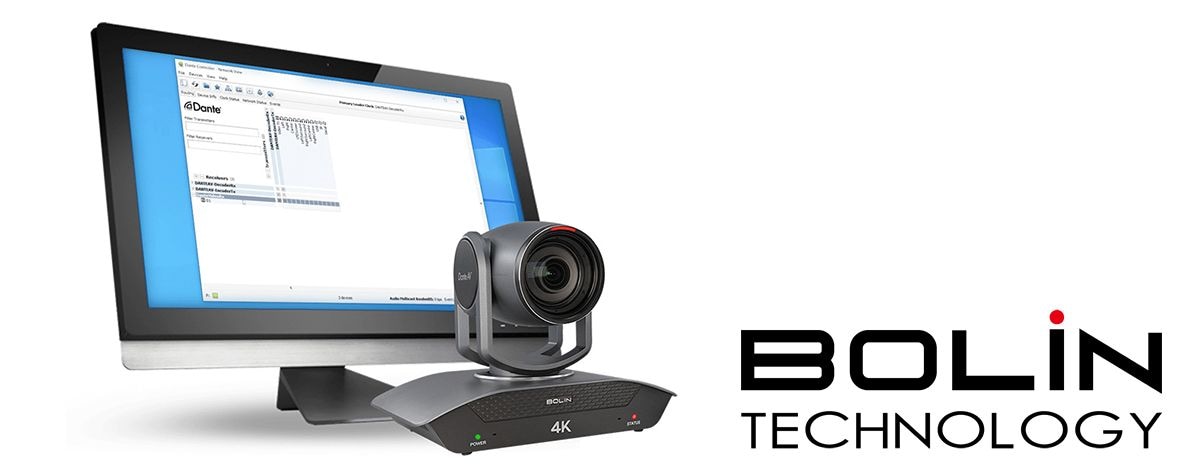 Both integrators and end users alike have been patiently waiting for a Dante-enabled conferencing solution that includes both audio and video. Thanks to the Yamaha and Bolin partnership, the wait is now over. Users can now access a single system that couples Yamaha's ADECIA Conferencing systems with Bolin's high-performing 4K and Full HD Dante AV-native PTZ cameras, to provide systems integrators and end-users with a system to create collaboration spaces with perfectly-timed audio and video on one network switch.
What is Bolin
Founded in 2002 as a contract manufacturer of PTZ camera products, Bolin Technology is the leader in PTZ cameras.
Bolin simplifies communication, collaboration, and connectivity by offering broadcast quality images and low latency video and audio technologies. Bolin's line of affordable professional video cameras and accessories enable the new generation of broadcasters and video streamers to create incredible things.
Why We Chose to Partner with Bolin
As innovators, we recognize companies who are making an impact by challenging what's possible. Bolin's Dante-enabled PTZ cameras, paired with Yamaha's ADECIA, create a perfectly-timed video and audio for a scalable, dependable, collaborative, and enhanced UC solution.
Yamaha & Bolin Recommendations
Yamaha's ADECIA Family of Products
Dante-enabled Microphone options include: Ceiling Array (RM-CG), Tabletop (RM-TT), Wireless (RM-W)
Integrates the RM-CR remote conference processor, VXL1-16P Dante/PoE-compatible line array speaker, and SWR2311P-10G PoE network switch.
Complete solution automatically detects all components of the system and configures them to be optimized for the room environment, accounting for the location of speakers and microphones, reverberation, and echo behavior.
Bolin's D Series Dante AV PTZ cameras
High quality color image up to 4K60 / Full HD, with extreme low latency, quiet and smooth Pan, Tilt and Zoom capability.
Instant compatibility with over 2000 existing Dante-enabled products.
Unified control of camera audio and video using familiar tools - Dante Controller.
No need to replace network infrastructure. Dante AV works with already installed, cost-effective 1Gbps network gear.