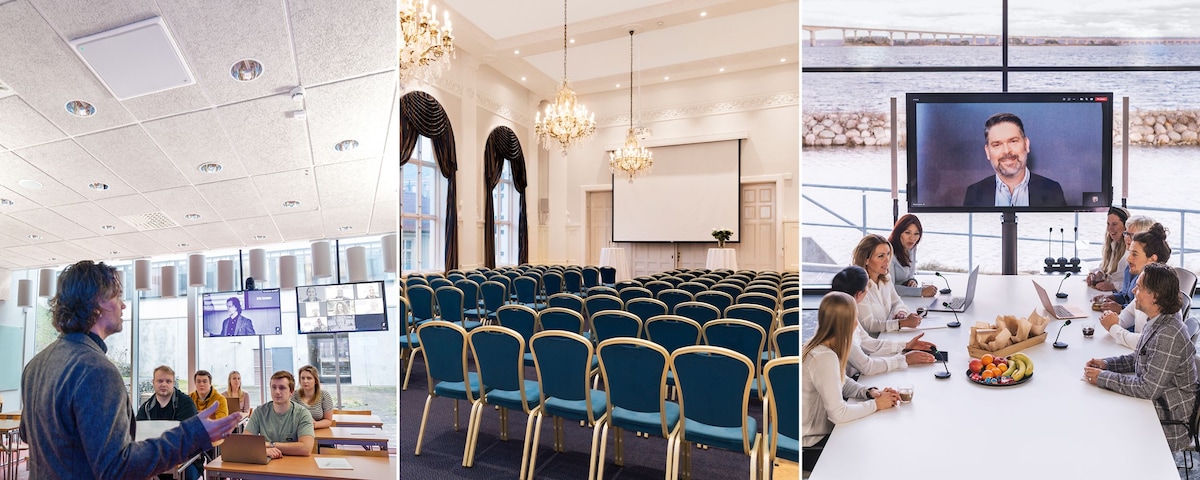 Professional Audio for every Market
In almost all areas of the economy, there are scenarios where people communicate, meet and work together. They often do this in special meeting or conference rooms and when it comes to involving other participants who are not in the same room, professional equipment is essential. In education, hybrid events are becoming popular and classrooms or auditorium systems are being equipped.
Companies communicate globally and also started a hybrid work concept, where half of the people are in the office and half at home.
They also have many rooms or areas where the clear transmission and reproduction of speech is important. Likewise, hotels or coworking spaces offer large conference rooms or meeting rooms where a simple and professional audio solution is required.