Yamaha VXC2F Ceiling Speaker Wins ISE Best of Show Award
Yamaha VXC2F Ceiling Speaker Wins ISE Best of Show Award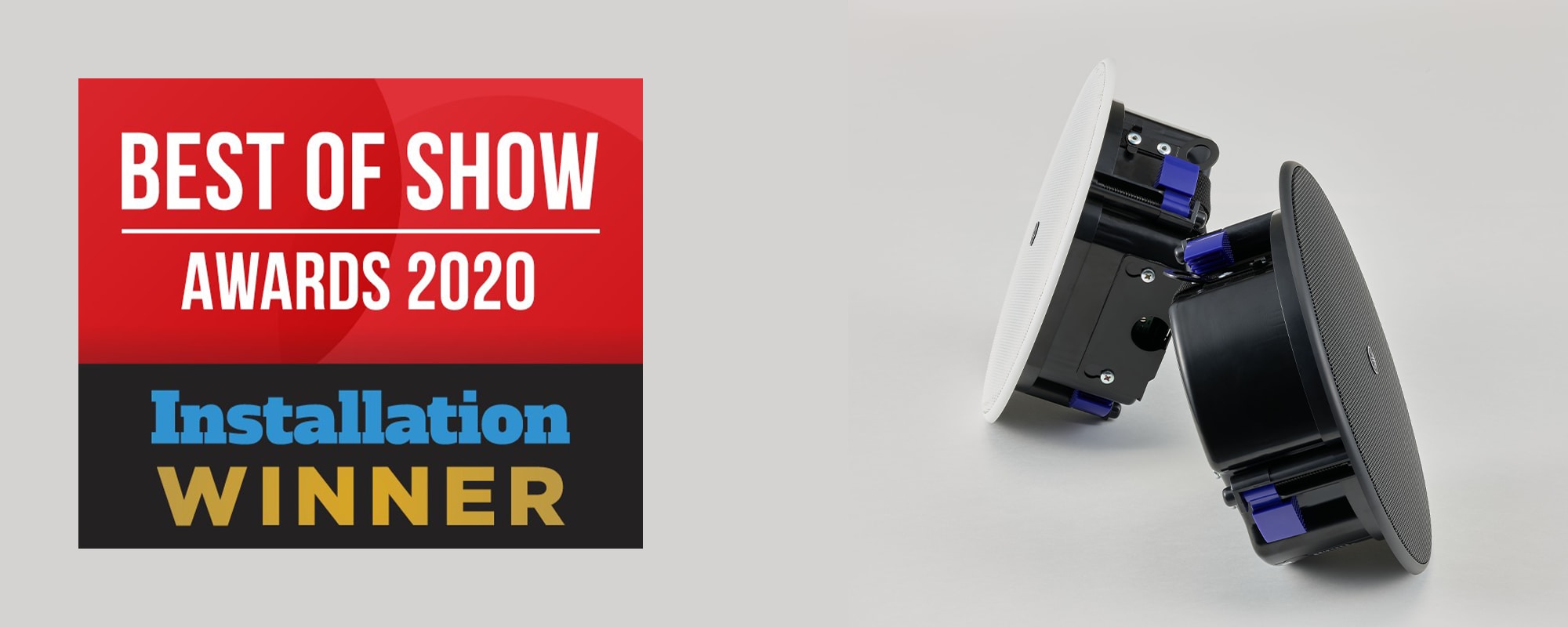 With a low profile design that delivers superior music reproduction, the innovation of Yamaha's VXC2F ceiling speaker was recently recognised by winning a Best of Show award in the Installation category at Integrated Systems Europe 2020.
The VXC2F is a key component in Yamaha's expanding range of dedicated products for high quality audio installations. With MTX/MRX series networked matrix processors, XMV series multi-channel power amplifiers, flexible control solutions   and the versatile VXC, VXS and VXL ranges of ceiling, surface mount and line array speakers, Yamaha installed sound systems are found in retail, hospitality, corporate and education locations throughout the world.
Designed for projects where audio and visual quality are equally important, the VXC2F has changed preconceptions about ceiling speakers, thanks to how it occupies minimal space but is engineered to deliver exceptional music reproduction.
Proving that shallow, compact ceiling speakers can deliver much more than just voice announcements, the VXC2F's bass reflex enclosure design and 2.5" full range driver deliver a frequency range of 67Hz to 20kHz, with 160º wide coverage. This innovative design and advanced technical development has made a ceiling speaker designed for rich, high quality background music a reality, despite it having a back can measuring just 76mm deep.
Ideal for applications like cruise ships, where the space above a false ceiling is usually very shallow but customers expect a high quality experience, the VXC2F features direct support for either low- or high-impedance connections. Like all Yamaha VXC series ceiling speakers, it is available in black or white, with a paintable, magnetically-secured grille.
Optional pendant mount and tile rail kits   allow the VXC2F to be installed in a wide range of commercial environments, while special features for systems integrators, like a built-in carrying band and double-threaded speaker clamp screws, make it safer, easier and quicker to install.
"We were very pleased to win the ISE Best of Show award, because for many years it has been taken for granted that ceiling speakers are best suited to voice announcements," says Nils-Peter Keller, Senior Director Pro Audio & AV Group, Yamaha Music Europe GmbH. "The award recognises that, by applying true innovation to the VXC2F, we have redefined what is possible with a ceiling speaker."
Yamaha VXC2F Ceiling Speaker Wins ISE Best of Show Award