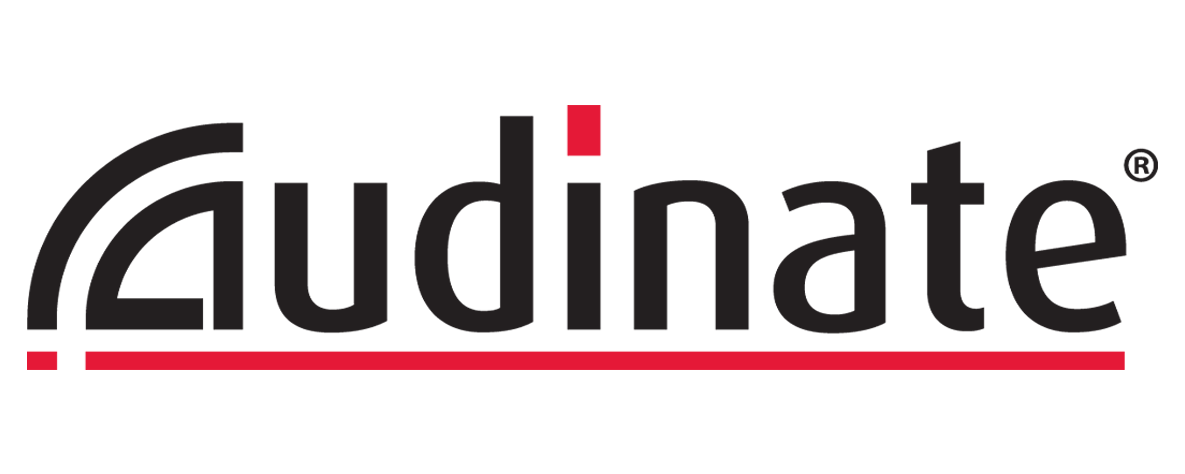 Audinate is the creator of the Dante Network. Dante is the leading AV-over-IP solution in the world, found in over 3000 products from more than 500 manufacturers.
Dante replaces point-to-point analog and digital connections with a standard IP network that delivers completely lossless audio, massive channel counts and near infinite signal routing flexibility, all while being incredibly easy to deploy and use.
What is Audinate?
Audinate is the leading provider of professional AV networking technologies globally. Audinate's Dante platform distributes digital audio and video signals over computer networks, and is designed to bring the benefits of IT networking to the professional AV industry. AV-over-IP(AVoIP) using Dante-enabled products ensures interoperability between AV devices and allows end users to enjoy high quality, flexible solutions—typically with a lower total cost of ownership.
Why We Chose to Partner with Audinate
Before Dante, all AV integrations called for a variety of cable types, cross platform connectors, and multiple adapters. Each point-to-point connection required its own cable. Even simple deployments meant significant programming, labor time, material sourcing and cost; leading to unnecessary resources being spent. The Dante difference provides a much cleaner, standardized approach to AV installations by replacing all singular cable connections with a computer network. Once connected via Ethernet cables, this network allows all devices to send signals to each other regardless of location. Overall, Dante's computer networking and ethernet standards significantly reduce time, cost, and eff ort for AV integrators.
Our Dante-enabled solutions include: