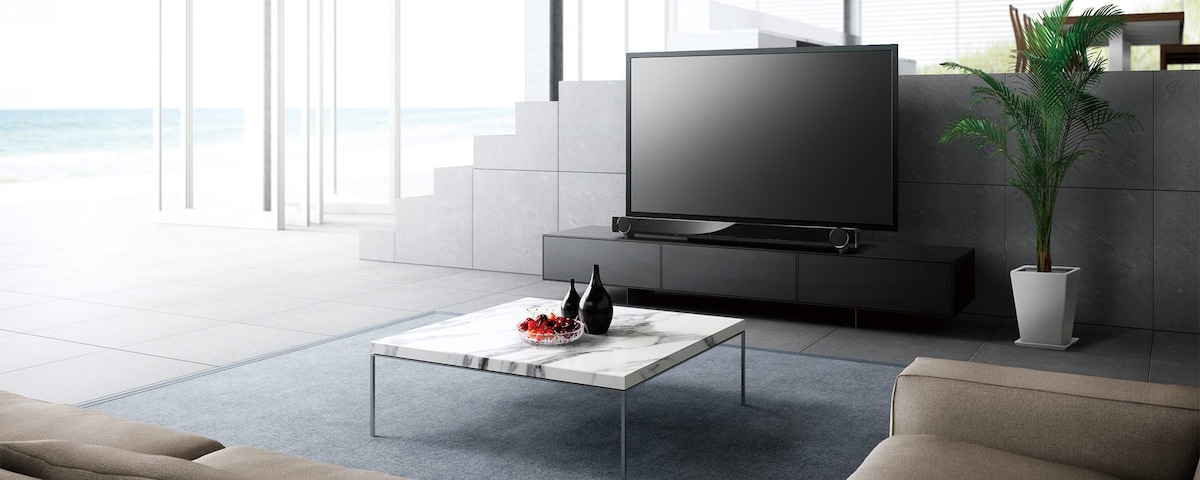 — luxurious sound and elegant design.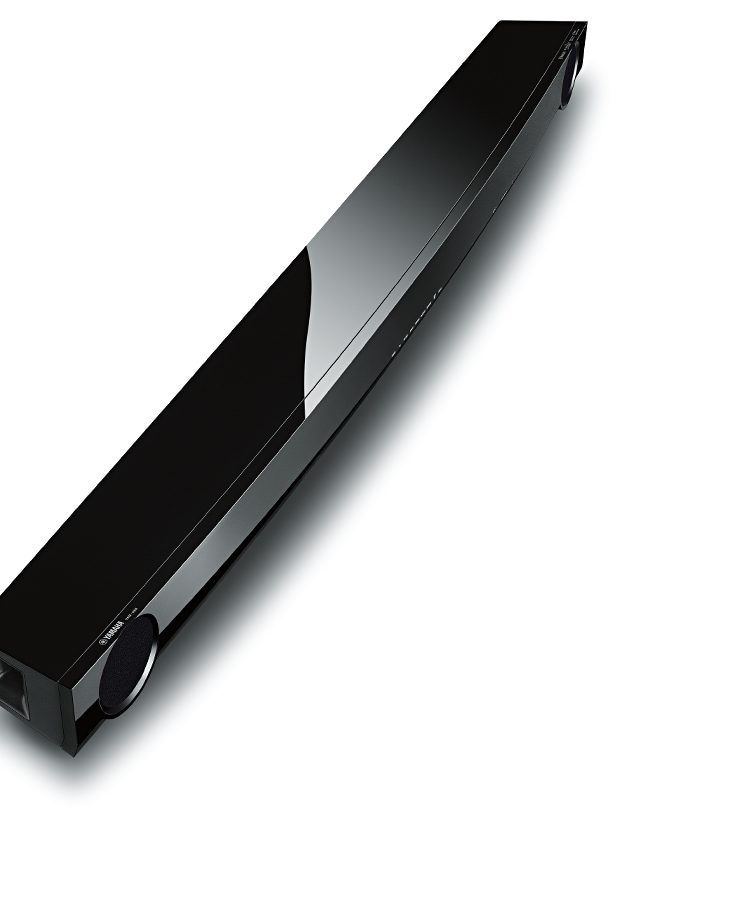 Appearance that shows a serious commitment to sound
A simple layout with large speaker units in the left and right sections. With a beautiful speaker-like design and the wonderful sound you expect from Yamaha, the YAS-152 brings you true enjoyment.
Beautiful exterior with mirror finish
With a fascinating mirror finish that reminds you of a grand piano, this is a beautiful exterior. As the body reflects its surroundings, it blends beautifully into the room interior, creating a space with a powerful image.
Sound disseminates from a musical instrument-like curved surface
An impressive 1200 mm wide body. A graceful, gently curving design. With a shape that brings to mind stringed instruments, the YAS-152 produces realistic sound that provides a feeling of rich expansiveness.
The size and powerful sound are perfect for large screen TVs. Bluetooth® is built in and control via a smartphone app is possible. This is a one-body sound bar for enjoying TV or music easily and with high sound quality.
Delivers powerful sound with exceptional presence, perfect for large screen TVs
Size and design matched to 55", 60" and larger TVs
Integrated system equipped with dual front speakers and dual built-in subwoofers
Large volume cabinet reproduces TV sound with high sound quality
AIR SURROUND XTREME provides powerful surround sound
Bluetooth wireless music streaming from smartphone/tablet
Home Theater Controller App for Easy Operations
Clear Voice makes dialogue and narrations easy to hear
UniVolume keeps programs and commercials at the same volume level
Built-in IR Flasher for TV remote control signal transmission
Stylish design achieves both visual beauty and ease of use
The colors and finishes shown may vary from those on the actual products.