Yamaha Appoints Prosistem As Its Turkish Audio Distributor
Yamaha Appoints Prosistem As Its Turkish Audio Distributor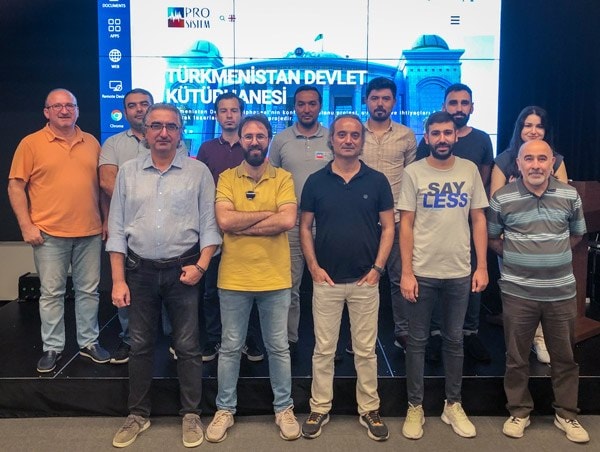 Yamaha Music Europe GmbH has appointed Istanbul-based Prosistem as its distributor for home- and pro audio products in Turkiye and North Cyprus, reverting to a distribution model after changing business conditions meant taking the regrettable decision to close the local Yamaha branch operations.
Yamaha has a long-term working relationship with the Ertekin Family, owner of Prosistem, the family having previously distributed Yamaha's entire range of professional and consumer audio products in Turkiye for many years. With very dynamic trading conditions, the reversion to a distribution model is more flexible for both customers and manufacturer, and Nils-Peter Keller, Senior Director Pro Audio & AV Group at Yamaha Music Europe GmbH, was happy to re-appoint Prosistem.
"Like all businesses, Yamaha is continually adapting to changing markets. By working with Prosistem, we can substantially improve our offer of audio products at the most competitive positioning and deliver the best service to the Turkish market," says Nils.
"The team members of Prosistem and Yamaha have previously enjoyed a long and successful working partnership and this move is in the best interests of all parties. Rest assured, through Prosistem Yamaha will continue to offer its extensive range of products and the high-quality service and support that our valued customers in Turkiye have come to expect."
"Prosistem has operated in project sales and consultancy for professional sound, light, video, and automation systems for more than 20 years, as well as being wholesalers in these and other electronics markets," says the company's Türker Baran. "We aim to provide an outstanding service network to our clients, working to international standards and facing the challenges of recent global developments.
"It is an honour for us to represent a pioneering and iconic brand like Yamaha. With the dynamism and confidence of our service quality and experience, we will represent the entire range of Yamaha professional and consumer audio products in the Turkish market in the best way possible."
For further information, please contact:
Prosistem
Tekfen Kagithane Ofis Park Merkez
Mahallesi - Baglar Cad. No:14D / Daire:5
Kagithane / Istanbul
+90 212 843 2838
info@prosistem.com.tr
Yamaha Appoints Prosistem As Its Turkish Audio Distributor