Explore the "Sound of Ice" at ICE CAMP 2020
Explore the "Sound of Ice" at ICE CAMP 2020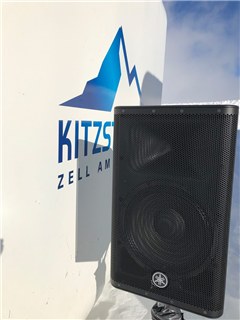 What does ice really sound like? Visitors can now get to the bottom of this question thanks to the ICE CAMP on the Kitzsteinhorn in Kaprun. At three uniquely designed igloos perched at 2600 m above sea level, once again the complete work of art made from ice and snow created by Austrian artist Max Seibald will be a source of unbridled enthusiasm, this year featuring an oversized "I ce Symphonium" as its centerpiece.
An art experience in the middle of the ski area – what appears incongruous at first sight, is actually a popular tradition here on the Kitzsteinhorn. Three artistically designed igloos, each 12 meters in diameter, welco me visitors one and all. "A sense of amazement and almost mystical enchantment amidst the ice are the initial reactions when winter sports fans step into our ICE CAMP for the first time. Such a high - quality artistic ensemble of ice and snow at 2600 m in el evation surpasses every expectation. The ICE CAMP contributes to our goal of offering our guests special outdoor experiences and unforgettable moments in a unique natural setting", says Norbert Karlsböck , CEO of Gletscherbahnen Kaprun AG.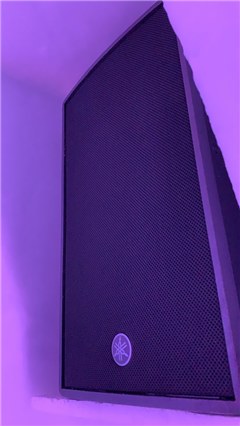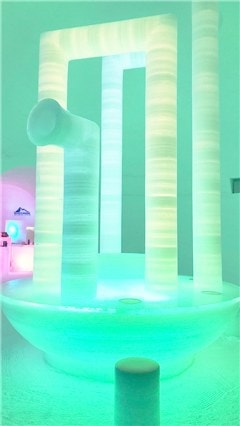 This year's ICE CAMP will be further enhanced by a unique sound experience. As an art project, an oversized sound machine has been created, essentially a kind of "singing bowl" with stylized horns – and completely out of ice, of course. Ev oking an atmosphere of sublime harmony in combination with gentle "music of the spheres", visitors can then use touchpads to personally alter the sounds which are emitted through this so - called Ice Symphonium. The sounds which have been spontaneously impro vised by the public are then broadcast through the Symphonium as tonal paintings using high - quality surround technology supplied by Y amaha . The sound system for the arts installation features six VX S Series Speakers completed by a HS8S Subwoofer, all power ed by a PX - Series Amplifier.
The communicative focal point of this "world completely of ice and snow" is the ICE BAR. Hollow triangular furniture elements are arranged like the points of a star around the bar itself to create a sty lish ambience. The auditive experience in the bar area is powered by Yamaha's top - range DZR Series Speakers.
The outdoor events at the sun deck will be powered by DZR and DXRmkII Loudspeakers.
The Ice Camp is created in two months and also symbolizes th e endless lifecycles of nature. At the onset of winter, the available snow is transformed through boundless creativity and craftsmanship into a complete snowy ensemble. As the snow melts in summer, Mother Nature takes back what she had lent to us originall y.
Explore the "Sound of Ice" at ICE CAMP 2020