Biography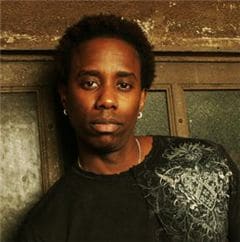 Oscar Seaton's natural talent for drums was evident at the age of four when he started playing his Moms' pots and pans.
At age fifteen he progressed to playing Yamaha Drums. "Playing drums is all I ever wanted to do". "Being a drummer was not a choice for me, it was my God given talent, it's a part of me. When I'm playing, I'm complete, becoming one with the music".
Amongst his peers, Oscar's impeccable timing and pocket has earned him the name "SEATPOCKET".
Oscar's musical creativity was birthed in the church followed by local gigs around Chicago. Oscar got his first major break playing with legend Ramsey Lewis.
Since Lewis, Oscar has played, recorded and or toured with artists Grover Washington Jr., David Sanborn, Joe Sample, Kirk Whalum, Phil Upchurch, Freed Hague, Yolanda Adams, Brian Culberson, Michael Manson, Boz Scaggs, Don Grusin, Dave Grusin, George Benson, Lionel Richie, Lee Ritenhour, and Mike Post … to name a few.
Today Oscar is busy balancing recording and touring dates. When not on the road Oscar is recording and playing with his own band "Date of Birth".
Oscar plays Yamaha Maple Custom Absolute & PHX kits.