Biography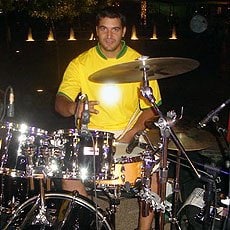 Nikos Vargiamidis started studying drums in 1992 at the age of fourteen, in the Contemporary Conservatory of Thessalonica from where he graduated three years later. The three following years, he performed with various groups all over Greece, playing jazz, blues, rock and Greek music, and he participated in the International Jazz Festival of Patra. He was a member of the "Sporos" house band and played for two years with well known Greek and foreign musicians.
In 1999 he started his studies at Berklee College of Music in U.S.A., after having been awarded a Berklee scholarship in 1996. He studied there with some of the biggest names of music, such as John Ramsey, Jackie Santos, Yoron Israel, Jamey Haddad, Kenwood Dennard, Casey Scheuerell, Egguie Castillo, Ernesto Diaz, Ron Mahdi and others. During his studies, he took part in many events in the school, including his appearance in BPC (Berklee Performance Center Theatre).
Beyond his studies, he was very active in Boston's local music scene, appearing live in many clubs as well as in many studio projects. He has been a member of the Contemporary Greek Music Ensemble, which was performing in Boston University in association with the Greek Institute of Boston.
In 2001 he became a faculty member of Lexington School of Music and a year later he joined the faculty of Belmond Music School teaching drums in both schools until 2004.
In 2002 he became a member of the afro-pop group "Kumina", with which he performed for two years in Boston and toured in MA, New Hampshire, Maine and New York.
In 2004 he returned to Thessalonica, where he performed with artists as Takis Barberis, Milcho Leviev,Tony Lakatos, Guataca, Kostas Maginas, Dimitris Vasilakis, Dimos Dimitriadis, Chico Freeman, Dimitris Tsakas, Evi Siamanda, Christos Rafailides and Peter Sanchev to name a few. He's a member of the well known latin group "Aroma Caribe" and he's the co-founder of the funk band "Hardgroove Quartet". Alongside his performances he continues to work in the studio as well as teaching drums at Philippos Nakas Conservatory in Thessaloniki.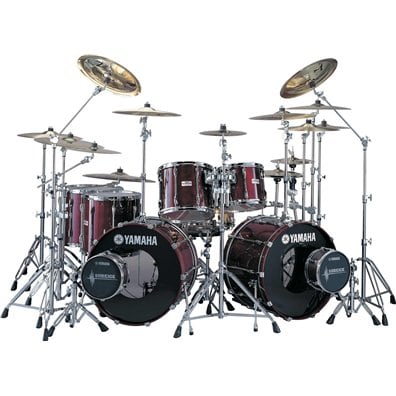 Recording Custom

Discontinued
For over 30 years, the Recording Custom has set a benchmark for excellence. Possibly the most recorded drum in history, it has enjoyed an unparalleled history of success and innovation. Although trends come and go, the Recording Custom, with its birch shells and pristine interior and exterior finish, delivers a sound the seems "pre-EQ-ed", perfect for studio or multi-miking in any situation. Unmiked, it will hold its own-with power and tone to spare.

Other Colors Available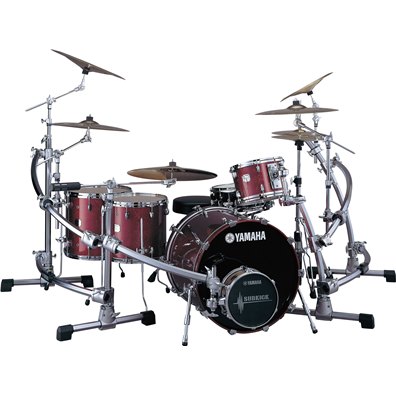 With YAMAHA's Absolute Series you can create the ideal drum kit by choosing your favorite elements from our highest-quality materials and components.

Other Colors Available