Claim your 5 Years extended Warranty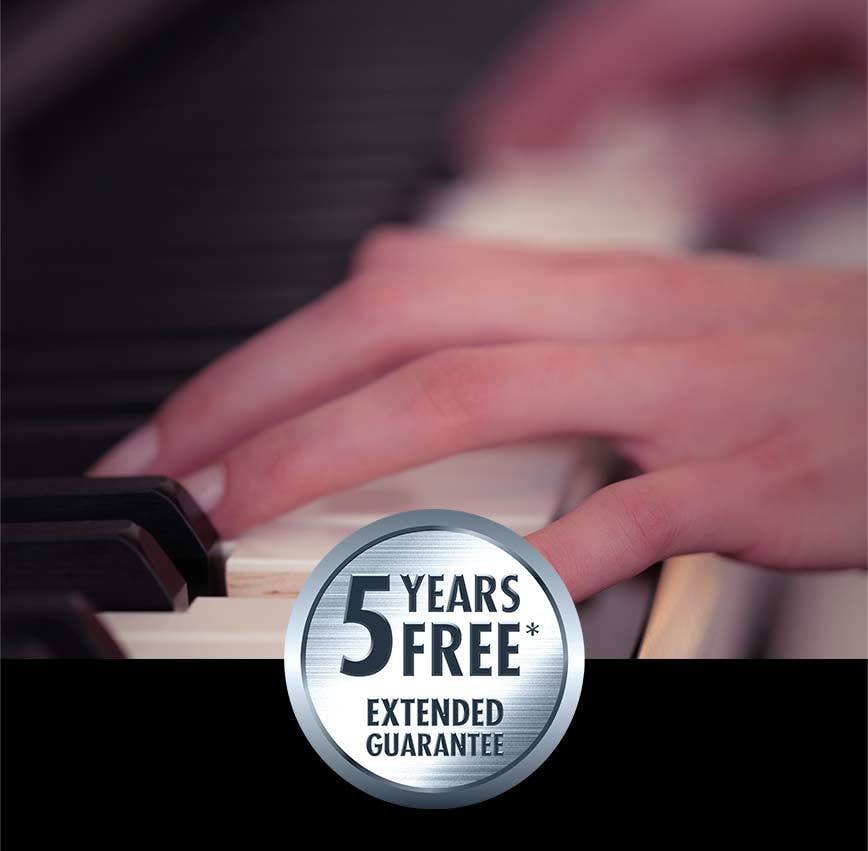 register your YAMAHA DIGITAL PIANO now
your 5 years extended guarantee is just 3 easy steps away!
With the purchase of one of our premium instruments, such as Clavinova and AvantGrand, you have already made the right decision for your long-term musical path. Our products offer the highest quality and full enjoyment of making music. As a premium brand, we offer a 5-year extended warranty for your perfect choice. All you need to do is to register in 3 easy steps.
3 easy steps to get your extended warranty.
Check if you purchased a piano out of the Clavinova¹ – or AvantGrand-Series² and register within the following 6 months after purchase³
Either you already have a Yamaha account our you simply create one
Select your model, enter the serial number, add the buying date and confirm the e-mail
¹ CSP-150 / CSP-170 / CSP-255 / CSP-275 / CSP-295 / CSP-295GP, CLP-625 / CLP-635 / CLP-645 / CLP-665GP / CLP-675 / CLP-685 / CLP-695GP, CLP-725 / CLP-735 / CLP-745 / CLP-775 / CLP-785 / CLP-765GP / CLP-795GP, CVP-701, CVP-805 / CVP-809 / CVP-809GP, CVP-905 / CVP-909 / CVP-909GP
² NU1X, N1X, N2, N3X, NU1XA
³ Take care: The guarantee extension is only valid if you register your product within 6 months after purchase. The original purchase receipt has to be submitted together with the guarantee extension certificate at the time of any claim.
This extended guarantee is only valid in the following countries: Austria, Belgium, Bulgaria, Croatia, Cyprus, Czech Republic, Denmark, Estonia, Finland, France, Germany, Greece, Hungary, Iceland, Ireland, Italy, Latvia, Lichtenstein, Lithuania, Luxembourg, Malta, Netherlands, Norway, Poland, Portugal, Romania, Sweden, Switzerland, Slovakia, Slovenia, Spain, Turkey, United Kingdom