How to reset a MusicCast streaming speaker 010, 030, MusicCast 20, MusicCast 50 etc.
Last Update: 19.11.2019
How to reset / initialise MusicCast speaker WX-010, WX-030, MusicCast 20 and MusicCast 50?
Attention: 
If you do a reset / initialisation all settings will 
be lost and the device will need to be re-configured!
Please follow the instruction step by step to reset / initialise your speaker*:
1. Switch "off" your unit using the "Power ON/OFF" button.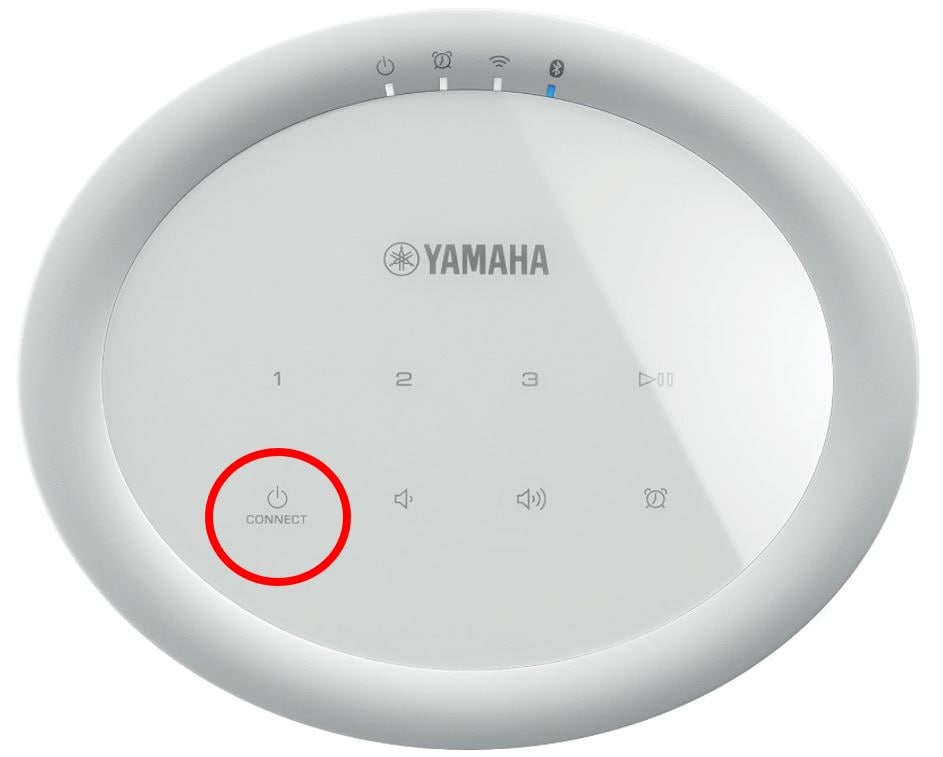 2. Push and hold the button "Volume up and down" for about 5 seconds. 
After 5 seconds the white LEDs start blinking from outside to inside.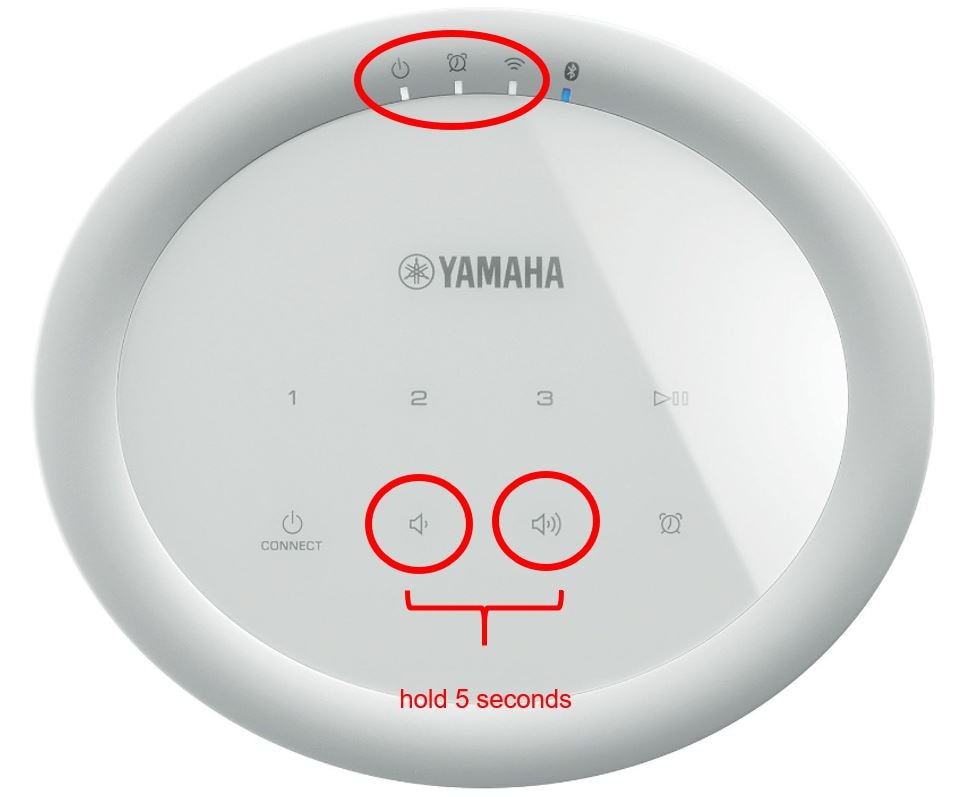 3. After step 2 push and hold the "Power on / off / connect" button for another 3 seconds.
After 3 seconds all LEDs start blinking at the same time. Release the "power on / off / connect" button.
The LEDs keep on blinking, until the reset is done.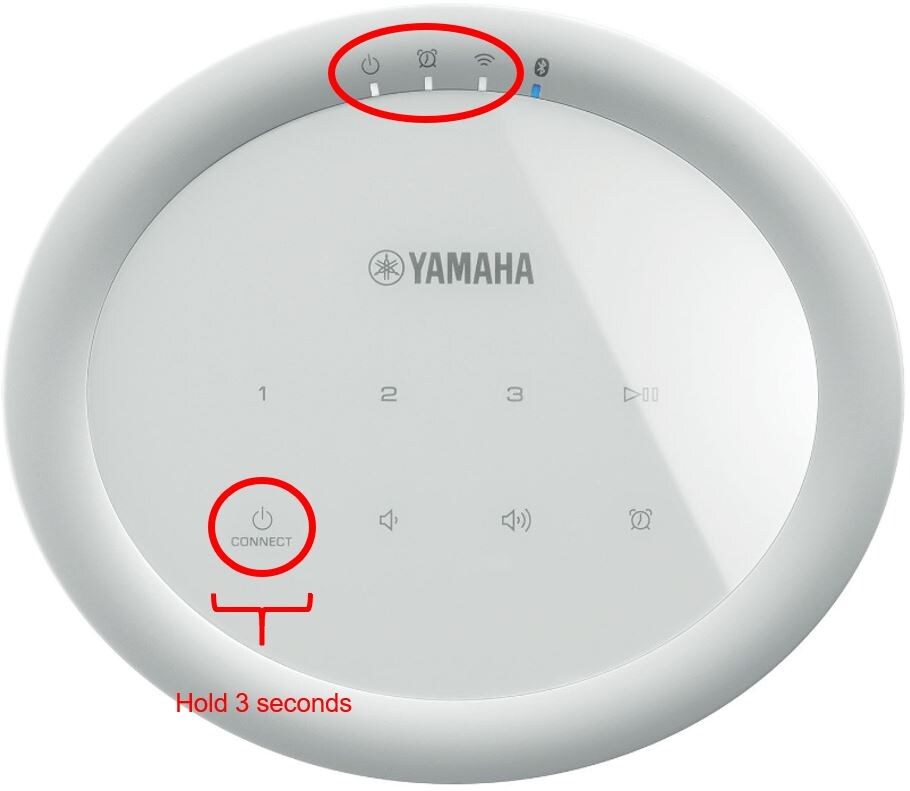 4. As soon as the LEDs stop blinking reset is completed and you install the speaker again to your MusicCast System by using the MusicCast App.
Product information
#factoryreset; #factory; #Reset; #initialisation; #reinstall; #install
*: MusicCast 20 is used as example. All mentioned speakers follow the same guidance.