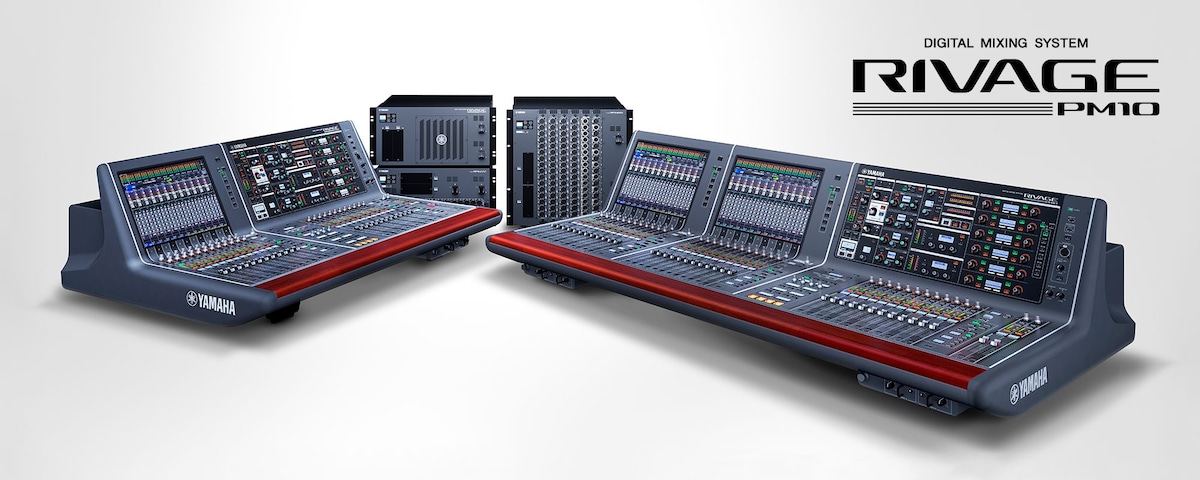 An Evolving PM Generation
Ever since Yamaha's first professional live sound console was released more than 40 years ago, the PM series has been the fertile ground from which numerous significant sound reinforcement milestones have grown. Many of those innovations have become standard tools that professionals depend on to this day. The RIVAGE PM10 launched a new generation of PM consoles that continues to evolve as new software and hardware are rolled out. In terms of sound quality, operation, functionality, reliability, expandability, and more, the RIVAGE PM10 is a thoroughly refined flagship that defines the direction for future generations. It is a worthy heir to the PM name that brings true innovation to the developing live sound scene.
The colors and finishes shown may vary from those on the actual products.