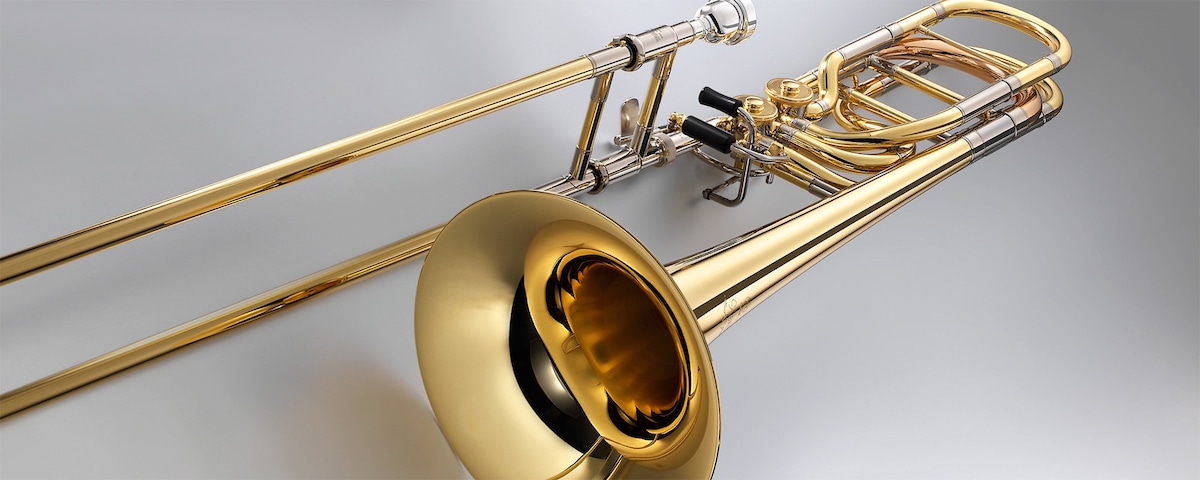 Slide Receiver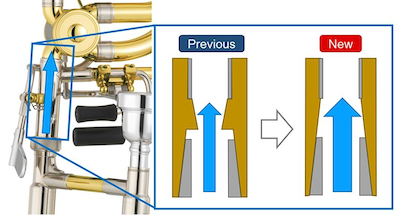 Previous models included an internal protrusion in the slide receiver that was designed to provide optimum playing resistance and consistent tone. The YBL-835 does away with this design element, making it possible to deliver higher volume, powerful sound, and generally enhanced playing response.
Mouthpiece Receiver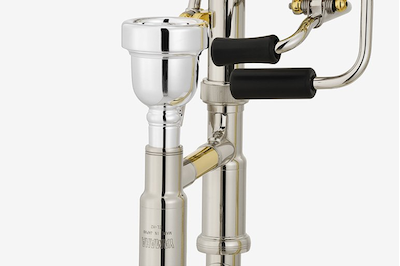 The depth at which the mouthpiece fits into the receiver has been reduced slightly, giving the mouthpiece more freedom to resonate. The result is a more flexible playing feel and easier control.
Rotor Shape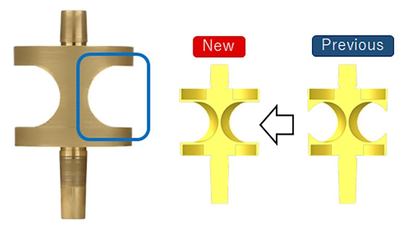 The rotary valve port shape has been modified to increase the volume of the valve tube, allowing greater breath flow for more powerful sound.
Lever Action

The lever action has been upgraded with a shorter stroke that affords improved operability. Other refinements include a double torsion spring that contributes to consistent lever operation, and double ball bearings that reduce the need for maintenance and make maintenance easy when it does become necessary.
The shape of the 1st lever cover has been changed to better fit the player's hand, and the angle of the 2nd lever finger plate is adjustable to precisely match the player's hand size. Fine adjustability means optimum operability for any player.
Detachable Hand Rest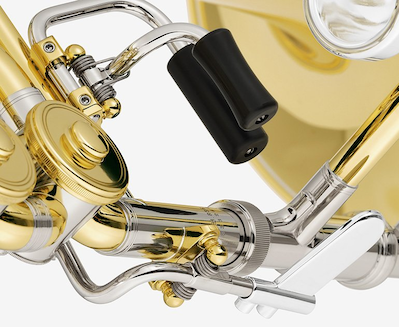 The first detachable hand rest ever to be provided in a custom bass trombone significantly reduces strain on the player's hand fingers. This allows a steadier hold on the instrument, so the player can concentrate more fully on the music.
The hand rest is attached in a location where it has minimum effect on the instrument's tone, but it can be easily detached and removed from the instrument entirely by using the supplied hex wrench.
Gold Brass Main Tuning Slide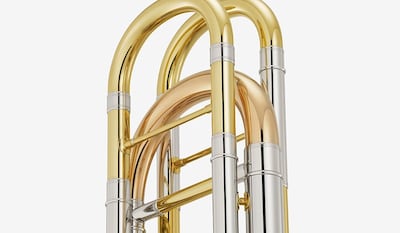 Both the YBL-835 and YBL-835G feature a gold brass main tuning slide that contributes to broader, rich tone.
Detachable Bell (YBL-835D, YBL-835GD)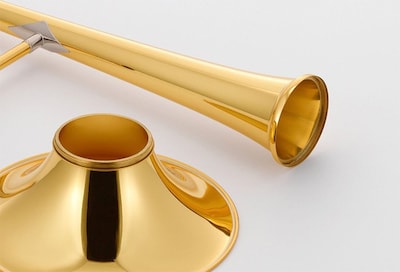 Not only does a detachable bell allow more compact storage, but the added weight of the bell screw section helps to produce a tighter sound with improved directionality.
*Image is for illustration purposes.