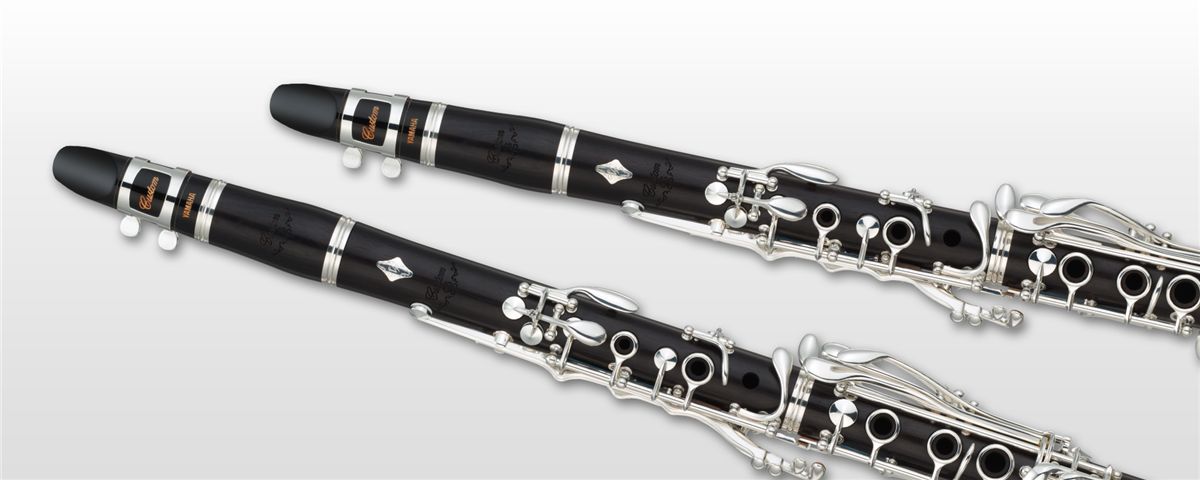 Original Initial Plate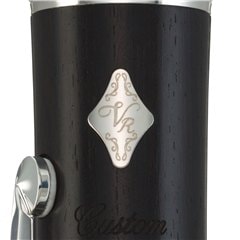 The unique diamond shaped initial plate introduced on the flagship line up unmistakably identifies Yamaha high-end clarinets. It is easily recognizable from a distance, clearly distinguishing Yamaha artists and the instruments they use.
Tenon Metal Rings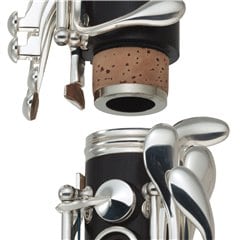 CSVR-ASP models feature the tenon rings, for improved definition and projection.
New Eb Lever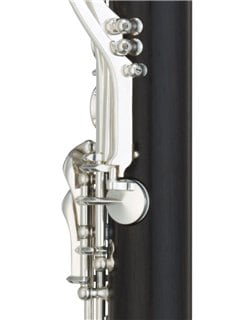 The newly designed lift linkage system on Eb lever achieves smoother key action.
Refined Key Shape
An ergonomically engineered shape that offers a more natural, comfortable playing feel has been adopted for the A and register keys.
Left-hand F/C Key Linkage
Screw type linkage improves playing feel and reduces wear.
Two Barrels Supplied
Two barrels of different length, 65mm and 66mm are supplied. The player can choose the barrel that is best suited to the pitch of the performance.
Low Note Correction Key (optional)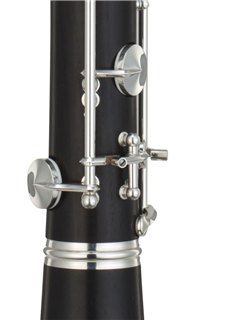 Yamaha's original low-note compensation key is available as an option that can help prevent the low F and E notes from sounding flat, particularly when playing powerful passages. The key fits within the lower joint for optimum effectiveness.
Case & Case Cover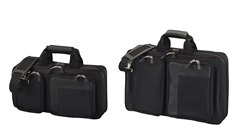 A traditional case and multifunction case cover are provided. Materials and construction are first class, ideally matched to the fine instrument they protect.