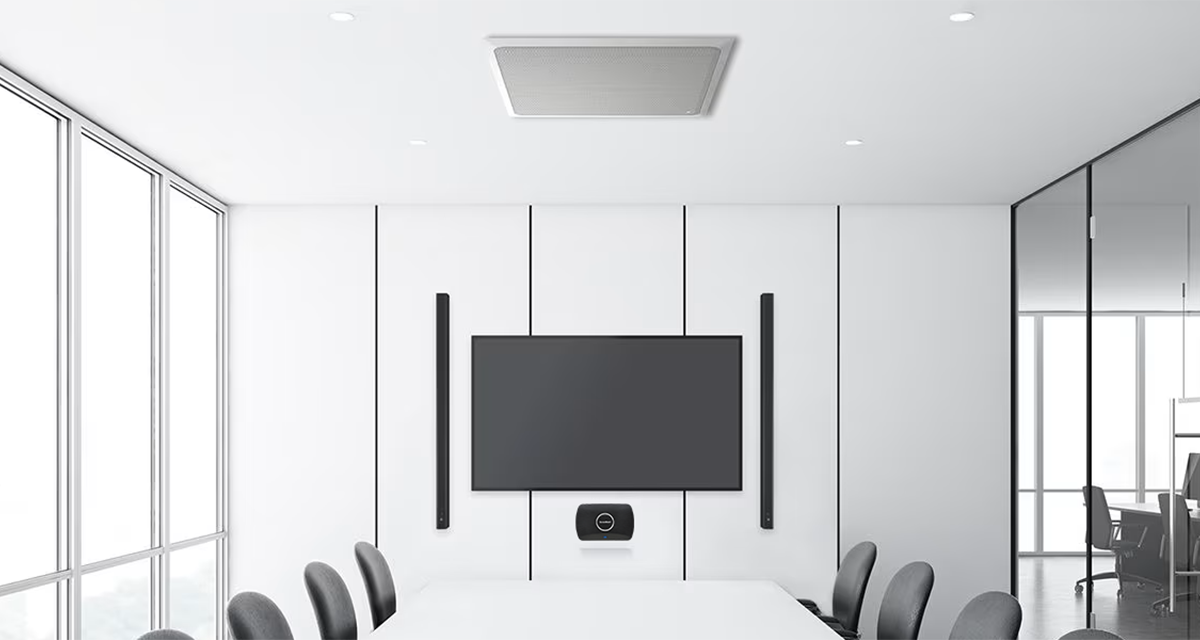 Yamaha's new partnership with ScreenBeam is focused on enhancing hybrid workspaces with the highest quality audio equipment and wireless Bring Your Own Meeting (BYOM) experience.
What is ScreenBeam?
ScreenBeam's agnostic meeting solution delivers wireless display without dongles, cables, or subscription fees, supports all major conferencing tools and enables wireless connectivity to in-room peripherals. ScreenBeam is proven to support IT teams with secure, scalable technology that provides equity while maintaining continuity in hybrid learning environments.
Why We Chose to Partner with ScreenBeam?
Whether it's the ADECIA Ceiling Solution, ADECIA Tabletop Solution, or ADECIA Wireless Solution, Yamaha's ADECIA brings the highest-quality audio to the workplace and classroom via a solution that is easy to install and manage. ScreenBeam's solutions provide the effortless content sharing piece of the puzzle. Together, we're providing a best-in-class hybrid meeting experience.
Enjoyable Video Conferencing with Equitable Experience for Remote and In-Person Participants
ScreenBeam 1100 Plus, combined with Yamaha's ADECIA Microphone and Speaker solution and a supported USB camera, brings a premium video and audio conferencing experience to any hybrid learning or work environment with rich content sharing.
The ScreenBeam 1100 Plus wireless display receiver, and our ScreenBeam Conference software, enables wireless connectivity between the host device and room USB peripherals with agnostic support for all major conferencing platforms. Hosts can drive the meeting from their own device and instantly present on in-room displays from their own devices, leading to productive and uninterrupted meetings.
Yamaha's ADECIA system delivers class leading audio performance that is easy to deploy. A variety of microphone options are available to suit any space, ensuring that everyone in the meeting can hear and be heard. The result is an engaging and equitable experience between remote and in-person participants without the usual challenges of connecting and starting a meeting.
ScreenBeam 1100 Plus is a standards-based wireless display receiver for Windows, Apple, Android, and ChromeOS. Users navigate to their built-in tools to wirelessly present content on in-room displays from their own device. It's easy to connect both employees and guests with three separate network interfaces that keep guests off the company network. Administrators can breathe easy with three levels of security covering every point of the connection and included ScreenBeam CMS Enterprise multi-user, role-based monitoring and management solution.
ScreenBeam Conference software is included free with every ScreenBeam 1100 Plus receiver. ScreenBeam Conference wirelessly connects the room USB peripherals (camera, microphone and soundbar) to the host device. Users can drive a meeting from their own device and UC (Unified Communication) conferencing service of choice and take full advantage of the room peripherals. ScreenBeam Conference eliminates contact with shared touchpoints for a safer meeting experience.
The ADECIA Microphone and Speaker Solution is a complete communications solution for meeting spaces or classroom audio that auto-configures and auto-tunes to the room. The ADECIA family of products include a Dante-enabled microphone, the RM-CR signal processor, and Yamaha's PoE switches and VXL Series line array speakers.