Free drum kits for the Yamaha DTX series
YAMAHA DTX700 SERIES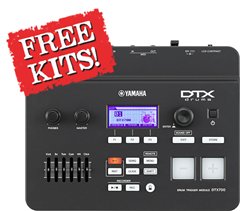 Yamaha's DTX product specialists Ralf Mersch and Simon Edgoose have programmed 60 brand-new Drum Kits for the DTX700 Module. The basis for these new Kits are the internal sounds, effects, and parameters of the Module. They have put great emphasis on a fat but also authentic sound of the Drum Kits. There is something for every drummer, from the rock kit to electric or jazz sounds.

Special care was taken to make a great selection of modern Drum Kits. But the best thing for you is: You can download the Drum Kits for free.
YAMAHA DTX900 SERIES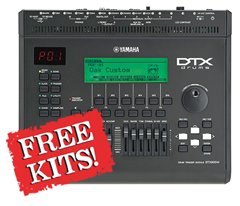 Product specialist Simon Edgoose has taken a close look on the Drum Kits of the DTX900 series in order to present them in a modern fashion. The 30 new Drum Kits have been re-programmed based on the Preset Kits with internal sounds and the internal sound shaping possibilities. Download the free Drum Kits here to try them. See below for instructions on how to load the Drum Kits into your DTX900 Module.

The internal sounds are processed by the tone generation of the Module. Again, these new Drum Kits are available for you free of charge!