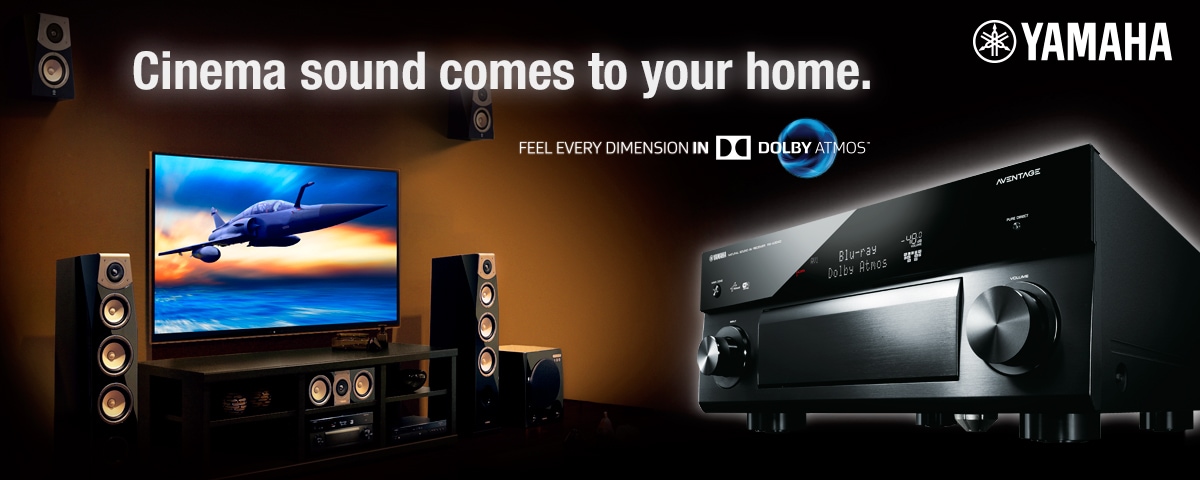 Feel Every Dimension™
Enter a new world of sound with Dolby Atmos®. It transports you from an ordinary moment into an extraordinary experience with captivating, multidimensional sound that fills your room with amazing richness and depth. Music, people and things come alive in breathtaking detail and flow in precise choreography all around you, making you feel like you are truly there. Welcome to a new world of sound that delivers the full impact of entertainment — it will move your mind, body, and soul like no other.
Some Examples of Dolby Atmos Speaker Setup Diagram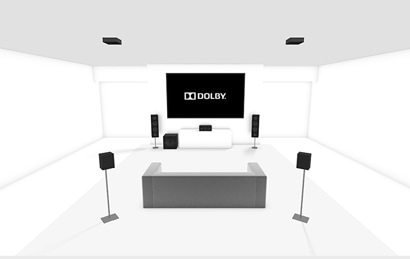 5.1.2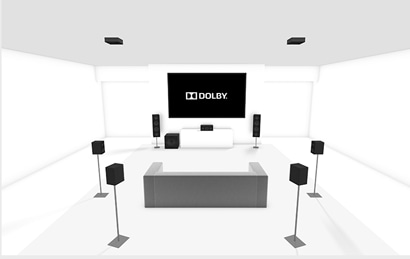 7.1.2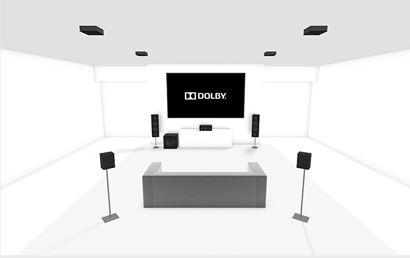 5.1.4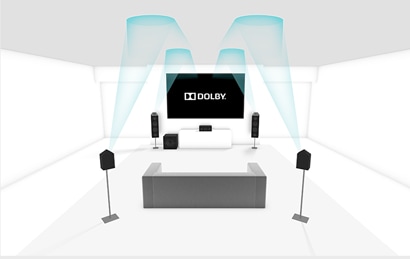 5.1.4 (Enabled Speakers)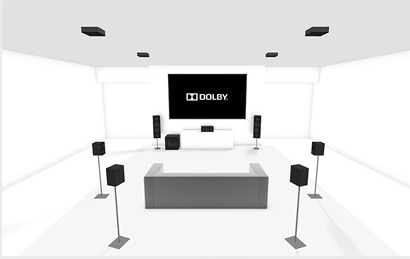 7.1.4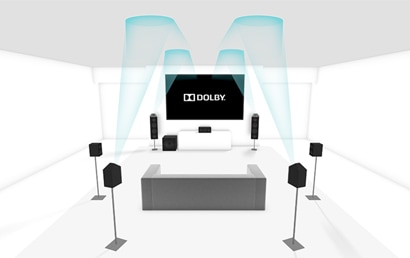 7.1.4 (Enabled Speakers)
*Possible speaker layout depends on AV receiver's specifications.
Support for Various Speaker Layout for Dolby Atmos Playback
Yamaha provide multiple placement patterns for presence speakers (Front Height, Overhead, Dolby Enabled SP).
If it is difficult to place ceiling speakers, you can place speakers in more practical Front Height position. Any layout can work not only for Dolby Atmos playback but also for CINEMA DSP processing.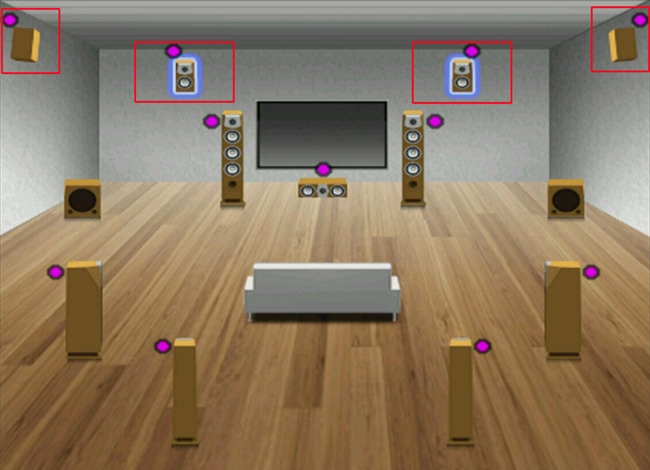 Front/Rear Height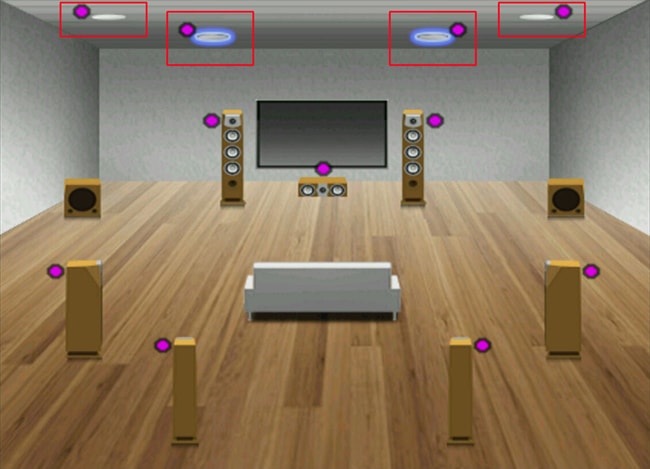 Overhead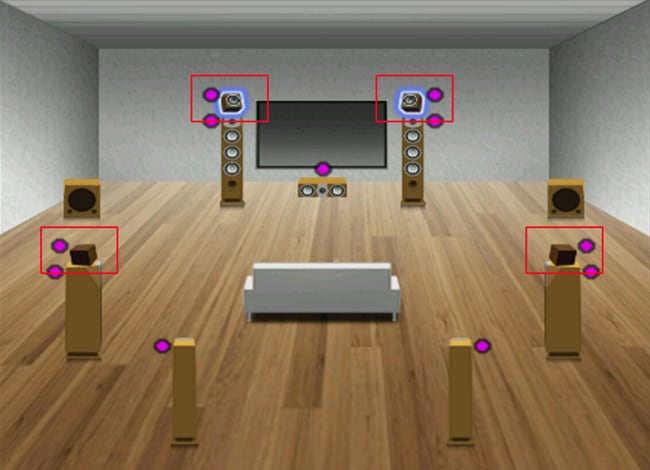 Dolby Enabled SP

Furthermore YPAO R.S.C. which optimizes the listening environment and fundamental high quality audio design takes full advantage of the detailed spatial localization capability of Dolby Atmos.
The combination of Dolby Atmos and Yamaha AV receivers will fill the room with multidimensional sound that makes you feel as if you are right in the middle of the story unfolding on the screen.