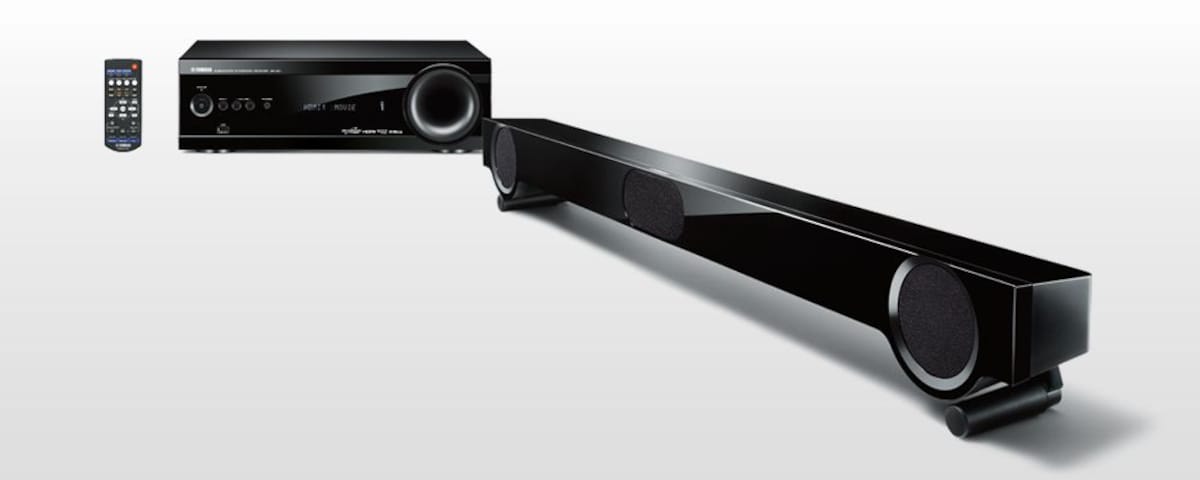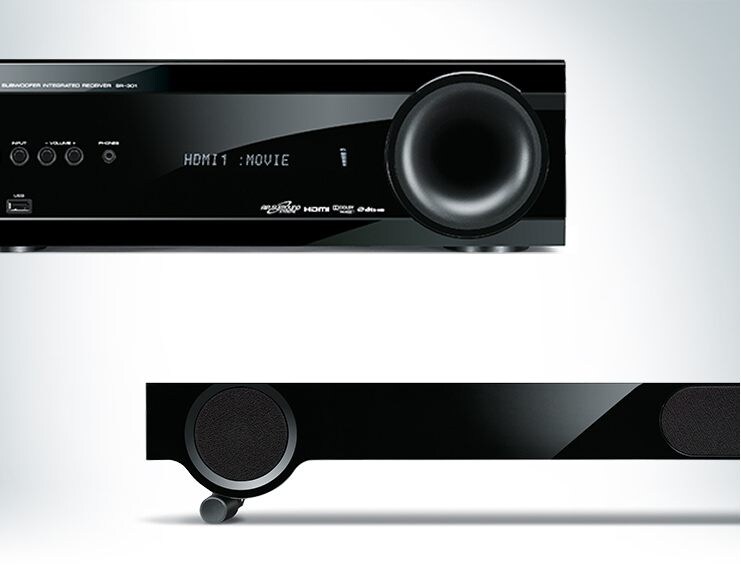 Beautiful Sound and Installation
Two large speakers on the left and right ends. Linked by a slim, straight body. With the gently curving design promising high sound quality from the large unit, the body thickness of only 53 mm (2-1/8") ensures convenient positioning.
Luxurious Mirror Black Finish
Complementing the superb sound is an elegant appearance. Both the front speaker system and the subwoofer-integrated receiver are graced with polished black surfaces, adding a sophisticated touch to your interior.
Graceful Functionality
The stand rotates, allowing minute height adjustments. And because the feet and body stay in the same relative positions, the pleasing balance is maintained.
Offering high quality sound and convenient placement, this slim speaker and horizontal/vertical use subwoofer deliver powerfully expansive 7.1-channel surround sound.
Front Surround System with center speaker provides clear dialogue and an expansive sound field
5.5cm (2-1/8") full range speakers deliver crisp, richly
Oval center speaker ensures natural sound reproduction
AIR SURROUND XTREME provides powerful 7.1-channel surround sound
Fully compatible with HD audio formats
USB digital connection for iPod/iPhone
Clear Voice makes dialogue and narrations easy to hear
Slim soundbar fits neatly in front of a TV
Height is adjustable in five steps to match the TV height
Glossy black finish matches flat-screen TVs
The colors and finishes shown may vary from those on the actual products.