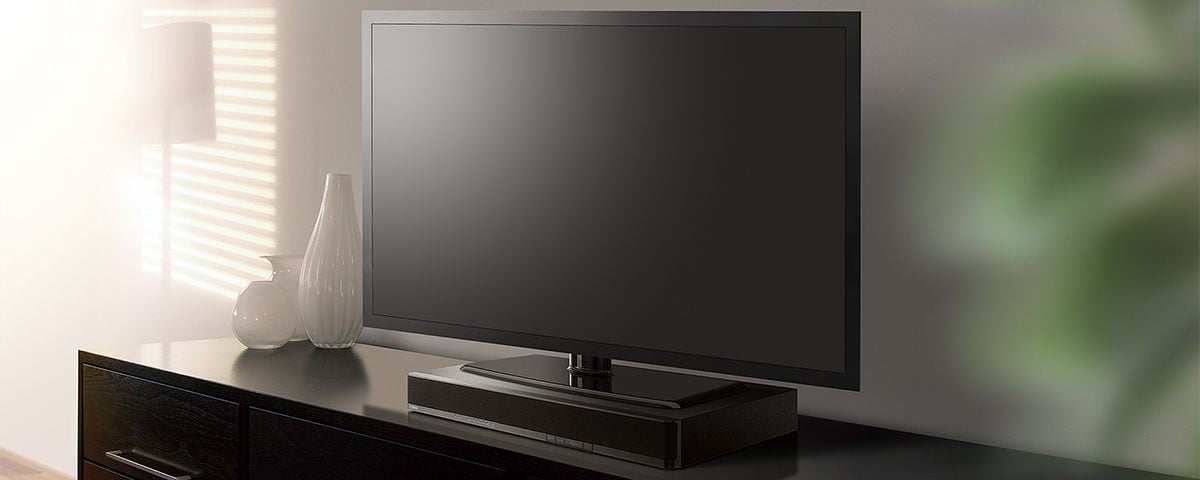 AIR SURROUND XTREME Provides Spacious Home Theatre Experience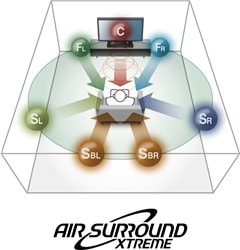 AIR SURROUND XTREME is Yamaha's unique virtual surround technology, delivering full, rich sound with a cohesive sense of surround placement.
High Sound Quality Wireless Music Streaming with Bluetooth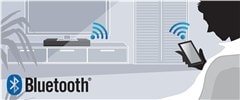 Enjoy music from your smartphone or tablet wirelessly. In addition, a Bluetooth standby mode provides the convenience of having the SRT-700 turn on and off automatically.
HOME THEATER CONTROLLER App for Easy Operation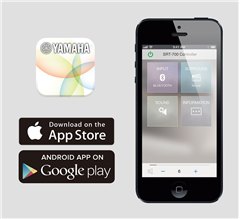 The SRT-700 is compatible with a free controller app for iOS and Android. The easy-to-see and easy-to- use operating screen uses icons to let you easily perform a variety of operations while watching your smartphone or tablet screen.
2-Way, 4-Speaker System with Bass Reflex Port Delivers Well Balanced Sound that Never Causes Listener Fatigue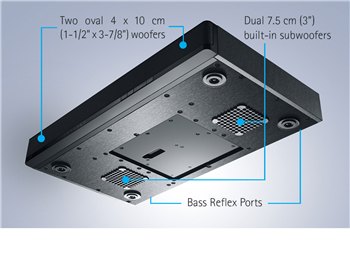 The SRT-700 has two woofer units on its rounded sides and two subwoofers with bass reflex ports on the base. Together with a cabinet made of MDF for good sound quality and Yamaha's exclusive Advanced Bass Extension Processing, this compact unit delivers exceptionally deep bass reproduction. You'll enjoy good sound balance from lows to highs, for high quality TV sound and lively, dynamic music.
Convenient Placement Under a TV
With a width of 54.6 cm (21-1/2") and depth of 30 cm (11-3/4") , all you have to do is place it under the TV for genuine surround sound without blocking the TV screen.

Hairline Finish, Sophisticated Design and Complete Sensation of Quality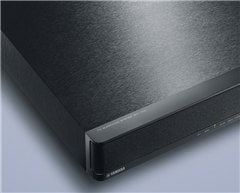 The unit's top surface on which the TV rests uses high-texture materials with a hairline finish. The front and sides of the frame have a sleek design combining a soft, rounded form.
Learning Function Allows Operation with the TV Remote Control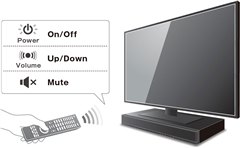 The SRT-700 can "learn" the TV remote control operation, so you can use that remote to turn the SRT-700 on and off, adjust the volume, and even control the mute function.