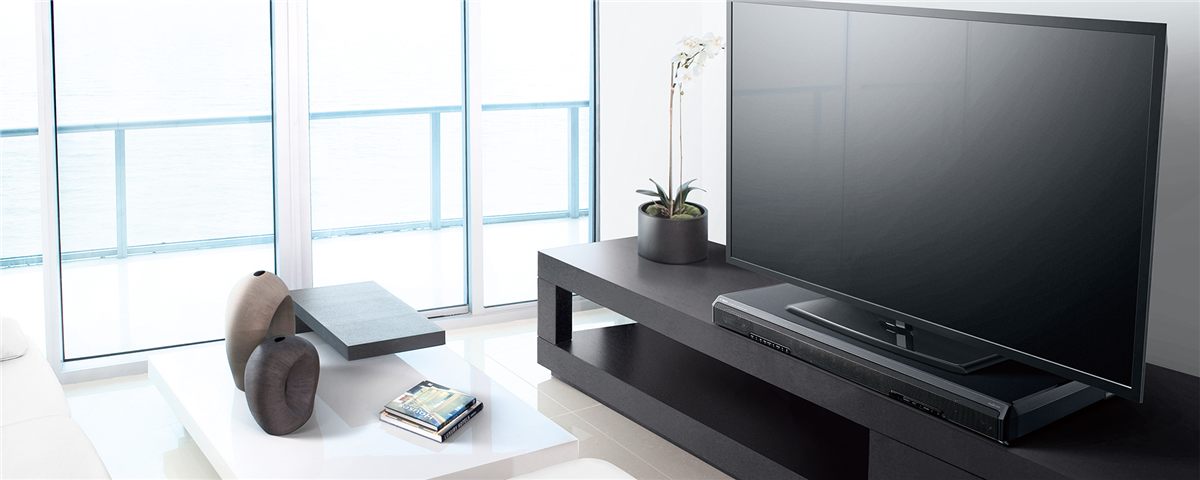 MusicCast SRT-1500

Discontinued
MusicCast
MusicCast is a new revolution in network audio, use all your MusicCast products together or separately, it's completely up to you. Control it, all from one app, designed to be intuitive, quick and simple to use. Use a soundbar, a wireless speaker, an AV Receiver, HiFi audio whichever suits you best, mix and match then expand your MusicCast system as time goes on. All new from Yamaha, the MusicCast system brings everything to everywhere for everyone.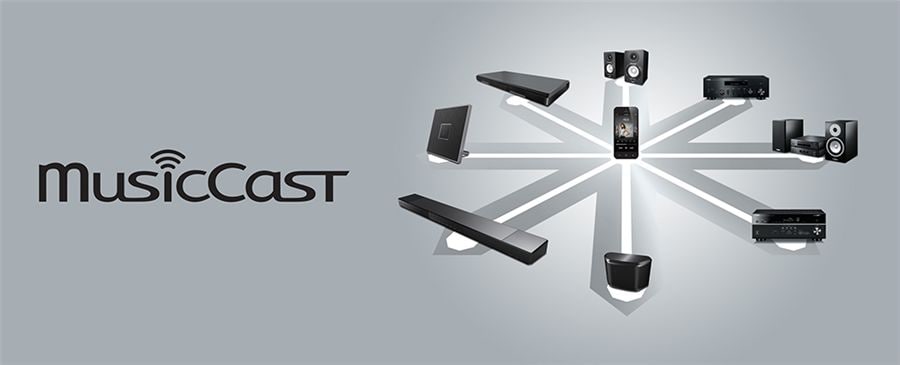 MusicCast Expands Entertainment Possibilities
MusicCast employs a high performance wireless network to deliver music and audio enjoyment. It can stream digital music content from your smartphone, PC or NAS to other MusicCast devices in your home. It can also share the music from external devices such as a TV or BD player connected to the SRT-1500. Audio content from Bluetooth-connected smartphones or tablets can also be streamed to MusicCast devices in multiple rooms.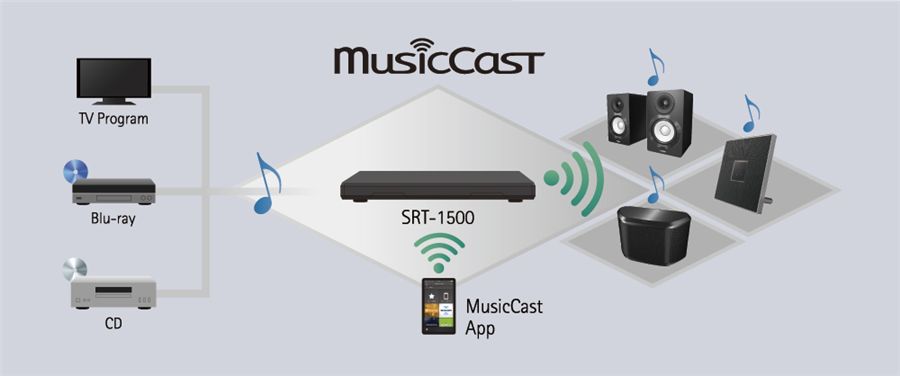 Digital Sound Projector Technology Reproduces True Surround Sound
Yamaha Digital Sound Projectors achieve actual (not virtual) surround sound by producing beams of sound that reflect off the walls and controlling their directions. Beam position can be adjusted over a wide area by using the remote control or the dedicated app, allowing many people to enjoy the powerful, expansive sound.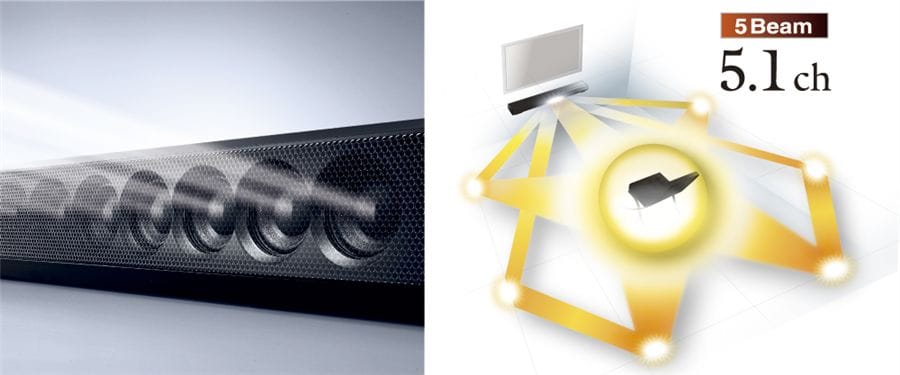 Control App for Easy Operations
The MusicCast Controller app can be used with a single MusicCast product or with multiple MusicCast products. The app features a beautifully designed display, which you can customise to your taste. Operation requires simply tapping the display, making it extremely easy to enjoy the music you want to hear. In addition, by using the SRT-1500 Beam setting or surround adjustments, you can perform detailed sound adjustment.
This app puts control of your home listening experience in the palm of your hand. It can be downloaded for free from the App Store or Google Play.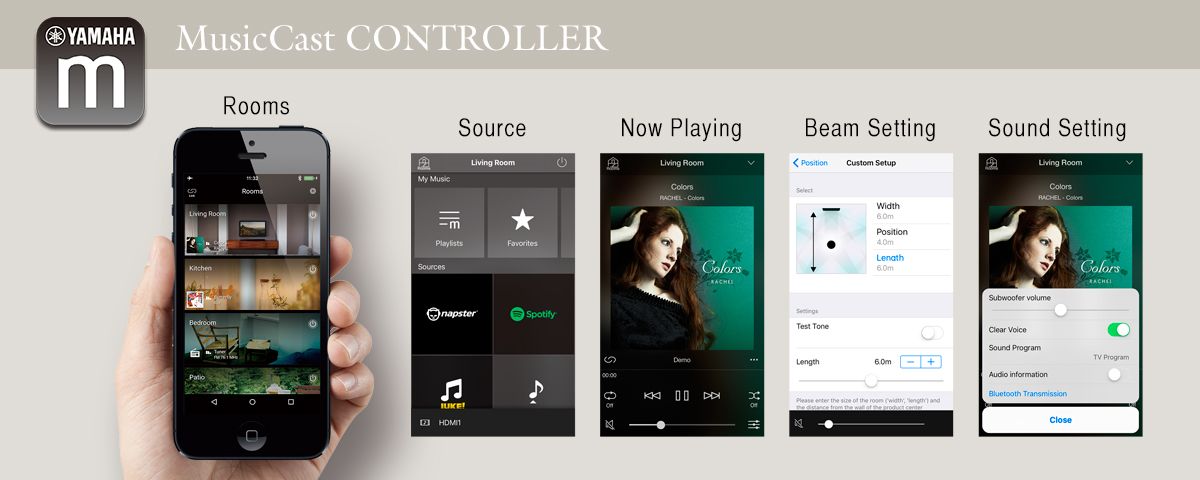 True Realism and Powerful Surround Sound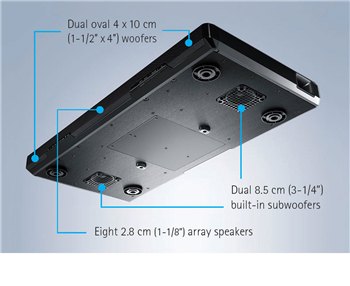 The SRT-1500's large capacity cabinet is built using MDF materials ideal for producing good quality sound, with a central array of eight beam speakers that create Yamaha's original Digital Sound Projector sound beams. Its surround sound is real and expansive, and with two subwoofer units mounted on the bottom surface it not only reproduces rich bass but also allows independent left and right control.
Enjoy outstanding sound localization and powerful sound with your large screen TV.
Dual Built-In Subwoofers with Bass Refl ex Ports Reproduce Rich and Clear Bass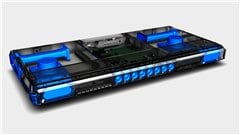 The subwoofers mounted on the left and right sides of the SRT-1500's bottom surface come equipped with independent bass reflex ports. The ports reduce unwanted resonance by facilitating a smooth flow of air via straight construction of sufficient length with increased strength of the ports themselves and an oval wrapper on the port exits. Combined with its cabinet's large-capacity construction, the unit achieves rich, clear bass reproduction.
Provides a Choice of Five CINEMA DSP Programmes from Control App
Yamaha's ultra-sophisticated Cinema DSP technology creates thrillingly realistic soundscapes in any room. You can use the app to select five different programmes: Movie, Music, Sports, Game or TV programme.

Wireless Music Streaming via Bluetooth or AirPlay
Enjoy music from your smartphone or tablet wirelessly using a Bluetooth connection. You can also use the convenient AirPlay function for wireless music streaming from iPhone or iPads. In addition, a Bluetooth standby mode provides the convenience of having the SRT-1500 turn on and off automatically.

Bluetooth Output for Convenient Music Streaming
The SRT-1500 is equipped with the latest Bluetooth technology, making wireless operation more convenient than ever. You can stream music from the SRT-1500 to Bluetooth headphones for private listening or to Bluetooth speakers for enjoying your music in another room.

Streaming Services Offer a Huge Range of Listening Choices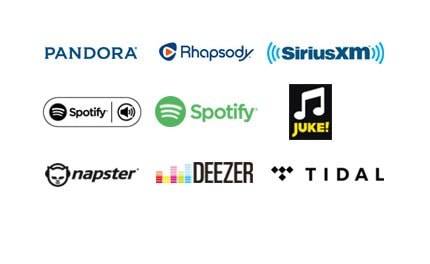 Support for the music streaming services Spotify, Pandora, Juke, Napster, Rhapsody and Sirius XM means you'll enjoy a wide variety of music content. Furthermore, support for the vTuner radio station database enables sampling of Internet radio broadcasts from around the world.
*Streaming service availability varies by region.
HDMI Terminal and 4K Ultra HD Full Support with 4K60p, HDCP2.2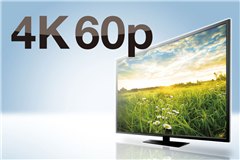 The SRT-1500 supports the latest HDMI standards. Thanks to transmission of 4K video at 60 frames per second passthrough, you can fully enjoy the high definition video quality of 4K without degradation. It also adheres to the HDCP2.2 copyright protection standard for 4K video transmission.
Simple-to-Use Terminals for Easy Connection

The SRT-1500 has an input terminal on the back to allow for easy connection and diagonal mounting makes connection to your TV or BD player even easier. It has HDMI (1 in / 1 out), optical and analogue input. It connects to your TV via a single cable, so setup is quick and easy.
Hairline Finish, Sophisticated Design and Complete Sensation of Quality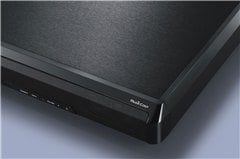 The unit's top surface on which the TV rests uses high-texture materials with a hairline finish. The front and sides of the frame have a sleek design combining a soft, rounded form with a glossy black finish. It goes beautifully with any TV and gives a stylish air to any space.
Other Notable Features
• OSD supports overlay and multiple languages (Japanese, English, German, French, Spanish, Italian, Dutch, Russian, Swedish, Turkish)
• HDMI CEC and Audio Return Channel compatibility
• Subwoofer output terminal for system expansion
• Clear Voice Makes Dialogue and Narrations Easy to Hear