OVERVIEW OF THE B20A
Appreciating great sound is easy. And now getting it is, too. That's why we've made this punchy sound bar simple to use and simple to love.
As soon as you hit play, you'll hear sound from left, right, back, and even above you. Virtual 3D surround and DTS virtual:X technology come together to envelop your whole body in sound.
SIMPLE TO SET UP, SIMPLE TO USE
Speedy Setup
In just minutes, you can install this sound bar and enjoy an instant upgrade to your sound. Simply place the sound bar under your TV or use the key hole to mount it on your wall.
Convenient Control
Easily adjust sound modes, volume, and more with the Sound Bar Remote App for your mobile device. Plus, an HDMI ARC connection allows you to control your TV and sound bar with just one remote.
Rich Bass
Thanks to a built-in dual subwoofer, you'll experience the full range of bass from a single sound bar.
Clear Voice
No more cranking up the volume to hear your favorite character speak. Clear voice technology brings dialogue and narration to the front, allowing voices to stand out against background noise.
4 Sound Modes
Optimize your entertainment with a selection of sound modes specially designed for music, movies, games, or TV.
Pair your sound bar with any Bluetooth® compatible device to stream your favorite music, podcasts, and entertainment.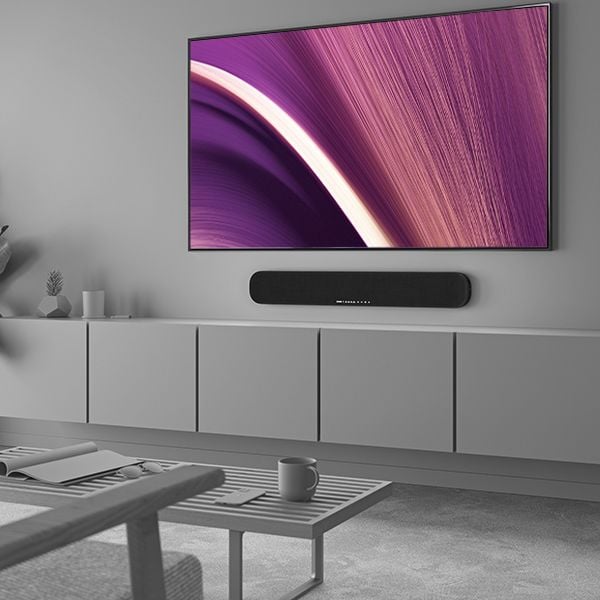 No need to make room for anything but one small sound bar. A built-in subwoofer enables this device to stay compact while still delivering powerful bass.