AN EVOLUTION IN SOUND AND PERFORMANCE: INTRODUCING THE NEW PSR-EW425 AND PSR-E473
AN EVOLUTION IN SOUND AND PERFORMANCE: INTRODUCING THE NEW PSR-EW425 AND PSR-E473
AN EVOLUTION IN SOUND AND PERFORMANCE: INTRODUCING THE NEW PSR-EW425 AND PSR-E473
We are excited to introduce to you the new PSR-EW425 and PSR-E473 keyboards. With these models we have further evolved our already highly popular PSR series of portable keyboards.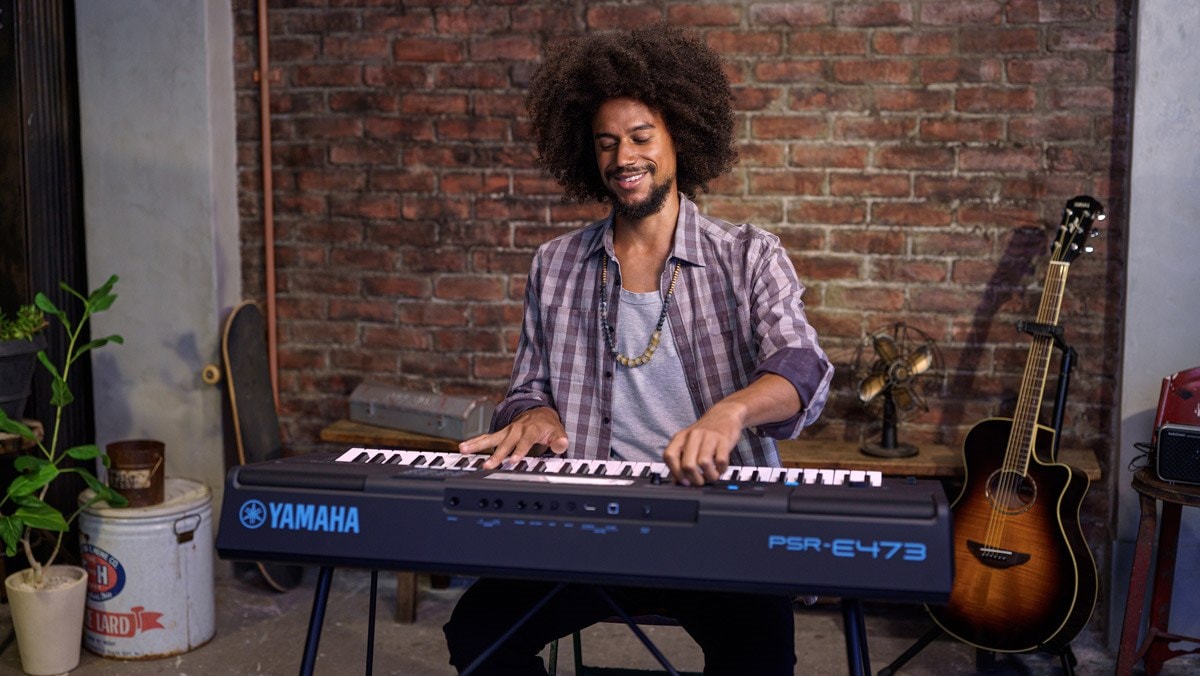 Both models expand on the success of the previous generation and now offer a wide variety of new features designed to bring even more power, selection, and playing enjoyment to every performance.
Aside from coming with a wide array of augmented effects and styles, both models expand on previous generations with an increased internal storage capacity that allows providing even higher-resolution instrument Voices. Enjoy 820 realistic, expressive instrument sounds from all around the world with pro-level sound quality.
The PSR-EW425 and PSR-E473 are the only models in the PSR-E series to feature two channels for insertion effects. Equipped with the latest LSI tone generator, both deliver the kind of top-quality effects that were previously only known from high-end models.
The PSR-E473 offers you a touch-sensitive keyboard with 61 keys, while the PSR-EW425 comes with 76 keys and a premium organ sound created with samples from our high-end Yamaha YC Series.
AN EVOLUTION IN SOUND AND PERFORMANCE: INTRODUCING THE NEW PSR-EW425 AND PSR-E473