Yamaha Makes Waves Interviews: Phil Hill
Yamaha Makes Waves Interviews: Phil Hill
Dancer Phil Hill discusses how inspiration helped him express himself artistically through music and interpretation and how he instills it in the next generation of performers and beyond.
By Julian Marszalek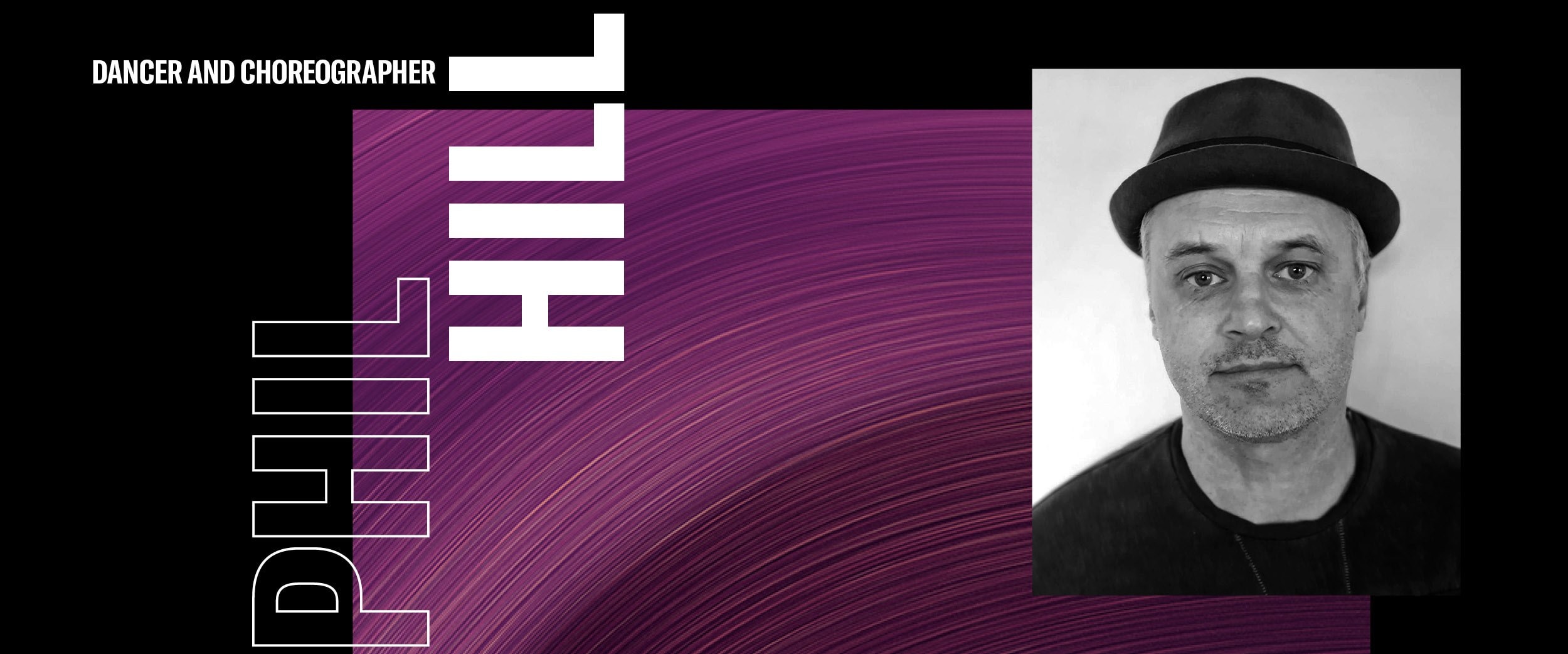 There are no hard and fast rules about inspiration; it's a concept that defies legislation. But what is certain is that it can hit with such force that the trajectory of a life can be altered forever. And Phil Hill - dancer, actor and teacher – is thinking of the moment that led to him on the path of international touring, artistic interpretation and, in turn, to continue to make waves by motivating a whole new generation of dancing talent.
"I did a performance for charity at Rotherham Arts Centre and it was called 'Dance For Africa Against Apartheid' and the audience had to throw money at the end of the show. We did this fusion-funk routine and all I could see was this wave of money – and it was quite dangerous – and I remember standing on stage and I remember that second - it wasn't even a minute – where I went, 'I want to do this!'"
He continues: "People didn't even breathe during that five-minute section. I thought, That's incredible; that's absolutely incredible! And at that point, I walked off stage and I had a tiny little diary and wrote, 'I'm going to be a dancer!'"
What makes Phil's Damascene moment all the more incredible is that he was already following another career path. Having been seduced by the lure of software development in its earliest days, Phil had studied for a Higher National Certificate in computer technology before going on to teach the subject to adult learners.
"I was teaching computer programming before I considered anything like an artistic career," he says. "I was about 18 or 19 and I absolutely loved it; my first passion was teaching."
And yet the clues for Phil's career change were already in evidence.
"When I was teaching in adult education, I was so hyperactive that I remember my boss saying to me, 'Dude, you've got to go away and do something with your energy.' I just remember that statement and it stuck with me!" laughs Phil.
Moreover, his love of music was already in place after being taken in by the Mod revival of the late 1970s and the second wave of ska in the shape of The Specials and Madness and others that had followed in its wake. Crucially, it distilled in him the notion that there was so much more to music than simply beats, melody and rhythm. It could also reflect the times in which it was made. This was music from the streets for the streets.
And it was precisely these street-level influences that Phil Hill utilised for his successful audition with the Northern School Of Contemporary Dance in Leeds. Despite a lack of knowledge surrounding dance, Phil drew on his early street dancing experiences for inspiration.
"I was aware at this point that I was utterly out of my depth; I had no physical or mental understanding of what was happening," recalls Phil. "But when the audition piece came, that was my arena."
He continues: "I met a guy called when I used to live in Sheffield who'd developed this thing called 'Target Dancing'. We'd go to the centre of Sheffield, and we'd make up this dance in two hours and then we'd dance it around the city. And it was brilliant and I'd do it every week; we'd dance these little dances and I became really good at constructing these little dance pieces.
"When I got to Northern for the audition, I'd made this phrase and it was also a piece that was comedic because I'd always liked that humble quality of making people giggle. I think that humour and the commitment that I had to my piece got me my place. That's what got me in. They looked at me at thought, If he doesn't know any of that, yet can do that, there must be skill there; there's a real talent there somewhere."
It was within the constantly creative milieu of the Northern School Of Contemporary Dance that the students inspired each other to reach ever-greater heights.
"It was such a testing bed," enthuses Phil. "Northern was amazing because the musicians there were phenomenal. It was almost painful to listen to the drummers because their rhythms were so intricate and so beautifully weaved.
"It was a very particular environment for music. You'd have a pianist for ballet but you'd have a drummer for contemporary. So we'd start with a drummer, and then a student would walk past and they'd join in and by the end of the class you'd have six or seven drummers and you'd have this beats orchestra going on. It was phenomenal! These guys could really play! You don't dance when the music is that good – you just sail! You sail on the music!"
He momentarily pauses to catch his breath before recalling the inspirational musicianship that not only fed his passion, but also widened his view of what music could be.
"When you say 'pianist' you think of something that is quaint and precise and polite, but our pianists weren't like that," remembers Phil. "Our pianist, John, would pull a piano apart and stick in screws and rubbers and use a prepared piano. You'd get this kind of John Cage-like, grating sound and it was just amazing! And I consider that to be a proper introduction to music."
It was towards the end of his time at Northern School Of Contemporary Dance that Phil Hill's life moved up several notches. Even before graduating, he'd come to the attention of famed choreographer Lloyd Newson who cast Phil in the opera 'Mazeppa'. The show took him to Amsterdam where he then joined the Dutch experimental modern dance company Dansproduktie, with whom he would remain for 18 months. Unlike the orchestral music that he danced to under Lloyd Newson, here he found himself dancing to string quartets and less conventional instrumentation including water bowls that produced eldritch sounds and pitches. Yet for Phil Hill, regardless of the instruments that were being utilised, it was important that he felt the music as much as he heard it for him to be fully inspired.
"You've got to have a relationship with the music, but also, it helps when you dance to a massive orchestra because you can't not have a relationship; it's right there and it surrounds the whole space. I do think you need to have a personal relationship with music. Dance and music are really interwoven – that's not to say that you can't dance in silence, but even if you are, there's an internal piece of music going on somewhere in the head. Music is integral to dance."
Phil Hill is also at pains to stress that much of the dancing that he was involved in was also driven by acting.
"I did 'The Nutcracker', 'Edward Scissorhands', 'Swan Lake' and others, but the type of movement within that context was very neo-classical, theatrical and commercial, so you are conveying a story from start to finish because you're doing it physically. You're definitely acting and setting a dramatic context for every different phase."
Under the choreography of the acclaimed Matthew Bourne, Phil Hill took part in the revised production of Tchaikovsky's 'Swan Lake', a show that was performed to huge acclaim in the US, Europe, Russia, South-East Asia, Japan and Israel after its original run at Sadler's Wells theatre in London. Revolutionary and celebrated in equal measure, it saw men replacing women as the swans. Not only did this production suggest repressed love on the part of the Prince, it also re-interpreted the notion of a swan as graceful and feminine creature and into one that was something altogether more aggressive and physical.
"It offered a great acting opportunity," begins Phil as he recalls the motivation behind the process of inverting the perception of the traditional role of the sawn.
"If I asked you to sing an Annie Lennox song as a male approaching that problem, straight away you've got a solution because you go, 'Well, I can go against everything that's ever been done. I can go against everything if I want, because I'm a male singer and no one's going to do it the same.' We were in the same position. All the guys were looking at each other going, 'Well, no one expects us to do it like women. I'm not wearing a tutu, I'm not wearing point shoes, I'm not hovering and being ethereal'.
"So the whole concept of the swan from the original 'Swan Lake' was ethereality, so it was this otherworldly, fairy-like thing. We went, 'Well, if we're not being ethereal then let's do what men do – let's be base, let's go back to being the kind of creature that a swan would exhibit in terms of different kinds of characteristics. Let's have a look at the more vicious sides of the swan, the bird of prey rather than the bird of serenity. Once we did that, we were able – because we'd given ourselves permission – to use anything. And then when we did that, we were using context of movement."
Indeed, the dancers' additional inspiration came from some unlikely sources.
"We used the band Kris Kross and the movement in their video, 'Jump', to make the cygnets' movements. And the thing about that, is that it became really, really popular because of its movement. We'd often do things like that. In 'Cinderella' we used a pogo section and lots of 70s dance styles and put them on top of Prokofiev's music!"
Since retiring from dancing, Phil Hill is now teaching dance to whole new generation of dancers at The Place in London, itself a space of inspiration designed to stage new and creative performances, as well nurturing new talent. So what's the most important thing he impresses upon his students to inspire and motivate them?
"Recently, it's been about understanding humanity," begins Phil. "There is a massive issue that dance has. Dance exists in this thing called the 'Dance Bubble', which is that the technique is so strong and the style in which you convey movement is so strong, that it creates this sort of bubble that protects the dancer, and the dancer's identity is hidden within the bubble; it's not on the outside and you don't necessarily see it. But the most powerful dancer that I've seen is where that bubble is broken and you see the vulnerability of the dancer. So some of the earliest dancers to show that vulnerability were people like Vaslav Nijinsky, and the thing that I'm bringing in is teaching humanity."
He continues: "The reason that it becomes ethereal is because of the amazing and beautiful shapes, but it's being able to bring a thing I call 'weight' and 'gravity' into the shape so that it remains human."
For Phil Hill, the inspiration has to stretch from the performer and into the audience that in turn creates a wider culture: "My objective is that any person watching is compelled to dance and not compelled to be a watcher. But it's not just inspiring the next generation; it's also generating the next old person to get up and dance because they need to move and to express themselves through movement.
"I am constantly trying to train up the people who are there to replace me, but I'm also interested in dance as a broader artform that people just take on. I can get up and sing a song – I might not be any good at it, but that doesn't matter."
Crucially, Phil Hill believes that dancers need to take inspiration from contemporary music trends as much as they do from each other to continue to make waves.
"Dancers can exist in their own cultural bubble and they need to be abreast of what is happening," he says. "I think you have to understand that this is the music people are listening to and this is the story that people are telling at the moment and you have to tie those things together. You have to be ready for a lot of different approaches. It's quite vital to have a portfolio career for what's now being called a 'boundary-less career'. To do that as a dancer or artist, you have to encapsulate more than just your artform; you have to take on different approaches."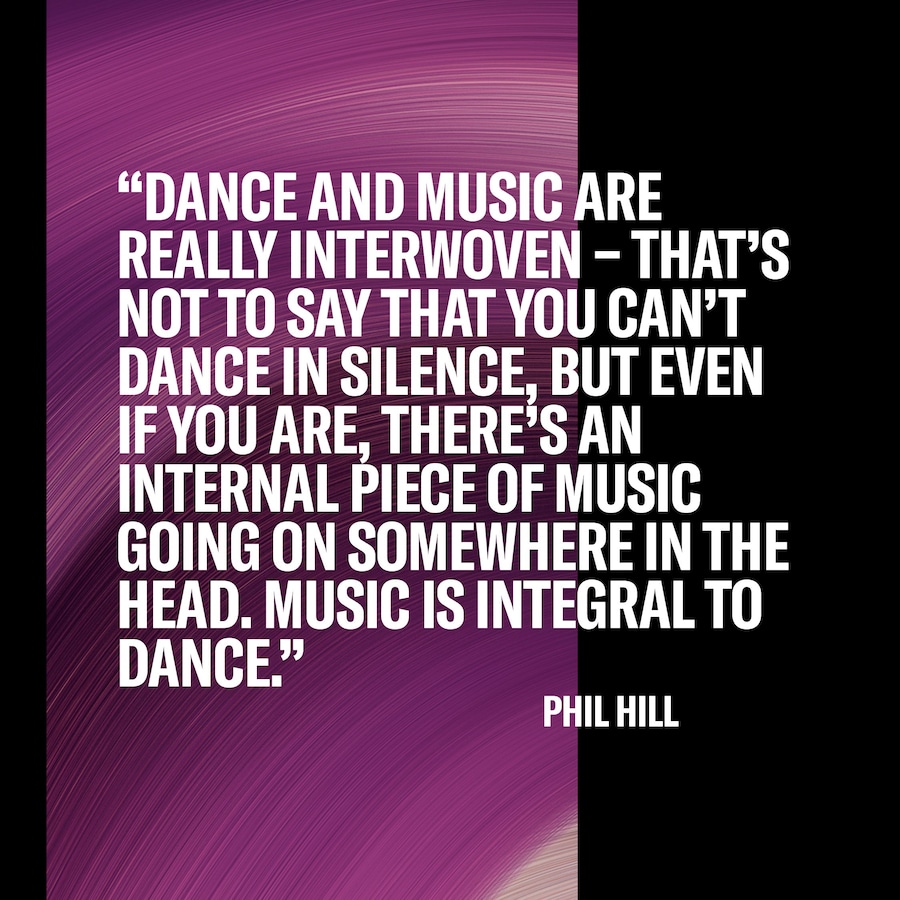 Yamaha Makes Waves Interviews: Phil Hill