Yamaha Make Waves Interviews: Antonio Faraò
Yamaha Make Waves Interviews: Antonio Faraò
Jazz pianist Antonio Faraò considers the nature of influence and inspiration as an aid to growing and developing jazz music.
By Julian Marszalek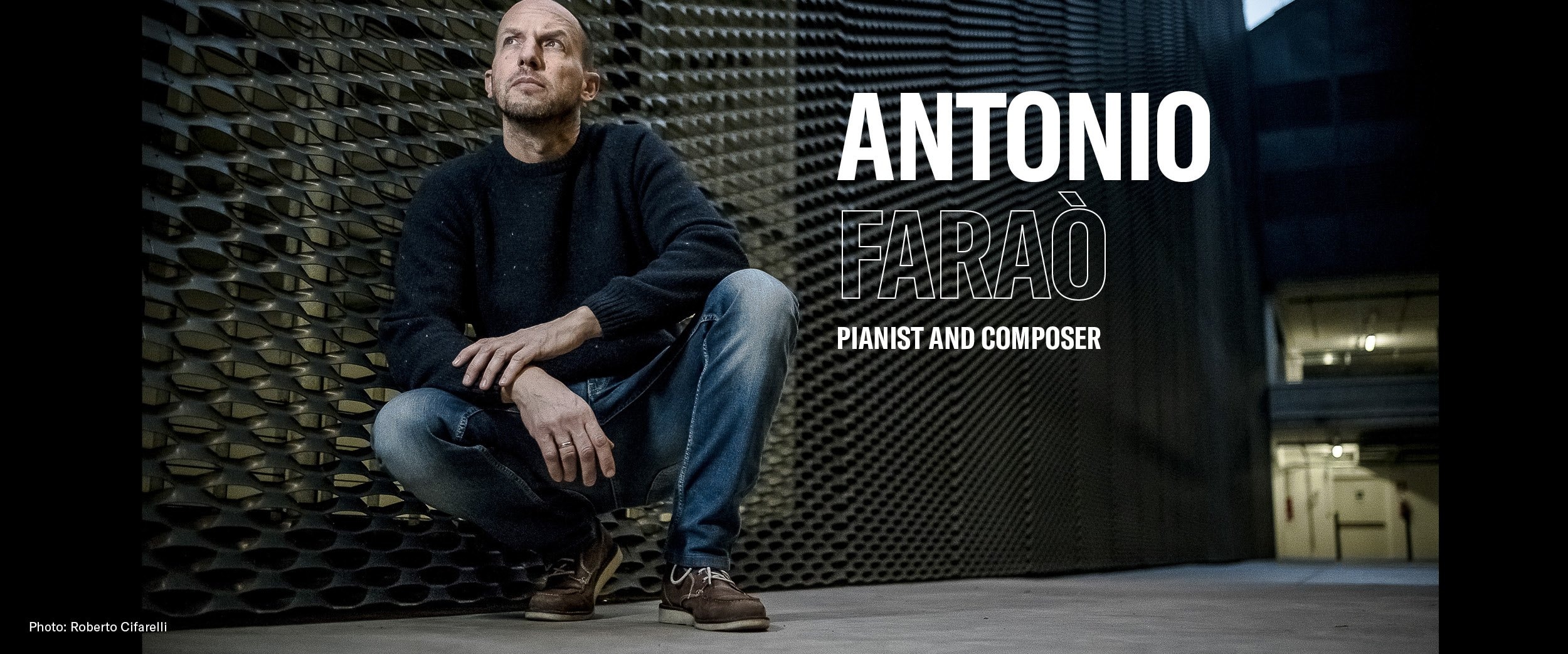 Podcast Antonio Faraò
Even by the time of the release of his debut album, 'Black Inside', in 1998, jazz pianist Antonio Faraò already knew how to make waves.
Having attended Milan's celebrated Giuseppe Verdi Conservatory in the 1980s, Faraò's talent and deeply ingrained love of jazz had been sending strong ripples out to those in the know when, as a teenager, he'd begun to make his presence felt across a variety of jazz clubs in his native Rome. Indeed, such was his flair and aptitude with his chosen instrument that, at the relatively tender age of 22, he won the New Talent Prize at the X1 Music Review, which was then followed four years later by the prestigious Four Roses Prize when he was voted Pianist Of The Year. It's hardly surprising that his shelves began to groan under the sheer weight of justified accolades that followed his career. And with a further 10 albums as a band leader under his belt, Antonio Faraò is rightly regarded as one of the finest post-bop pianists of his generation.
To speak with Antonio Faraò is to converse with a musician totally at one with his craft. Indeed, this a journey that, coupled with his unshakeable passion for jazz, began early in life.
"I started playing when I was five-years-old," grins Antonio as he recalls those almost impossible yet undeniably precocious early years.
"I grew up with jazz music because my parents loved it. I listened to a lot of their vinyl, like Count Basie, Ella Fitzgerald, Duke Ellington and many musicians from the swing era."
But while the records left their indelible mark on the young Antonio Faraò, nothing quite prepared him for the live experience as presented by nothing less than jazz royalty.
"I was six years old and my parents took me to a concert in Milan at the Teatro Lirico," says Antonio. "I saw for the first time a concert by Ella Fitzgerald and Count Basie."
And how was it?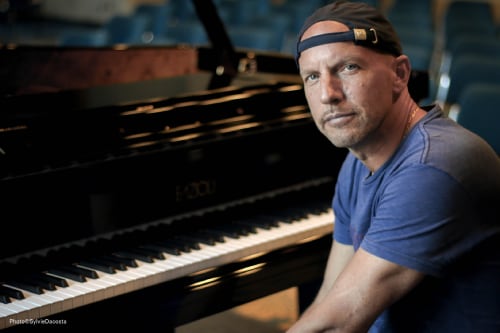 "It was something else!" enthuses Antonio, his eyes widening at the memory of it all. "And I still remember how the sound of the big band was unbelievable. It was scary at the beginning because it was so fat in sound and after, of course, I liked it."
Though he's best known as a pianist, it's perhaps surprising to learn that Antonio Faraò actually began to musically express himself elsewhere.
"My first instrument was the drums," he reveals. "I started with the drums, the vibraphone and then later the piano. I was nine-years-old when I started the piano. I started with the drums because I liked the drums. And the drums have a great connection with the piano because it's a rhythmical instrument. And of course the vibraphone; it's the same thing."
Indeed, the early influence of playing the drums would manifest itself in his chosen instrument, the piano. Not for Antonio a simple tinkling of the ivories for here was something harder and more driving and with an undeniable sense of urgency.
"When I play piano, actually, I feel also to be a drummer," he affirms.
He's not wrong. His percussive style is in evidence throughout his not inconsiderable back catalogue and you can hear it in the rhythmic playing that beats at the heart of tracks such as 'Creole' or even the considered tenderness of 'Something'
Of course, all of this would count for nothing were it not for the participation of other musicians. Probably more than any other genre of music, jazz is characterised and defined by the interplay between the musicians – a form of improvised and largely non-verbal communication that sees musicians working together and inspiring each other to reach ever-greater artistic heights. Having worked with esteemed musicians such as bassist Darryl Hall and veteran drummer André Ceccarelli among many others, Antonio Faraò is acutely aware of this fact.
"It's very important," says Antonio as he warms to theme. "If you don't have this kind of interplay, then forget it, you know?"
But for Antonio, it isn't simply a case of assembling experienced musicians together and expecting them to thrive. In and of themselves, big names are no guarantee of success. So what does he seek from other musicians in order to express himself through music?
"I look for musicians who believe in what they do," he explains. "And concentration is very important when we play together onstage. Because I am very self-critical, I always try to concentrate when I play, so I'm not thinking about anything else. When you are on the stage, you should create art with other musicians. And concentration makes all the difference. It's a mission; it's something that comes from deep inside."
"You have to find musicians who feel the music, like in John Coltrane's quartet, and they had perfect interplay. Miles Davis' quintet, of course, I grew up with this music, so today it's very rare to find a genius like Coltrane or Miles."
Speaking of Miles Davis and John Coltrane – two of the most important figures in the development of jazz and 20th century music - leads Antonio to ponder the influence of legendary pianist Chick Corea upon his own career. An absolute titan of jazz, Corea's musical genius found him expanding the vernacular of the genre as he explored, defined and transcended post-bop, fusion, Latin and classical music. Along with Herbie Hancock, Joe Zawinul and Keith Jarrett, he was at Miles Davis' side as the great trumpeter pushed the boundaries of what jazz could and should do in the shape of jazz-fusion and beyond. Indeed, just head to Miles Davis' incredible 1969 album, 'In A Silent Way' – the start of his celebrated 'electric period' - for evidence, for this the birth of an altogether fresher, newer and wholly original approach to the form.
Picking up the baton from Miles Davis, Chick Corea stepped up as a bandleader with his own fusion band, Return To Forever, as well as the avant-jazz group, Circle. Such was his prowess as a composer that his legacy includes jazz standards such as 'Windows', '500 Miles High' and 'Spain'. His passing at the beginning of 2021 at the age of 79 not only left behind a musical heritage that will survive the ages but it also left a gap that's unlikely to be filled.
"He's a master," declares Antonio. "He's still a master even though he's not here. He influences me a lot with other masters, like Herbie Hancock as well. The touch of Chick Corea is very particular; it's very dry and brilliant and you can recognise him."
Antonio Faraò is at pains to make the distinction between influence and imitation. Too many musicians, regardless of genre, frequently mistake the latter for the former. For him, inspiration is all about harnessing the spirit and soul of the musician who's making such a profound mark upon him. So how does he capture that?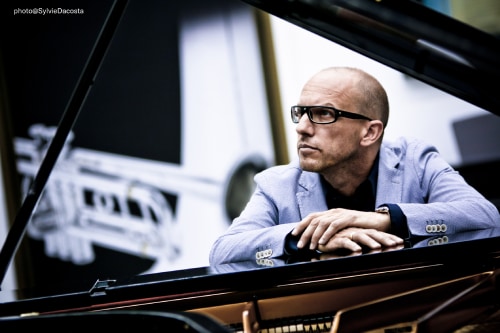 "This is not easy to explain," he says. "Something happens naturally. If you listen, listen and listen to records then you will assimilate. Everybody is different; some other guy's assimilation might be less but this is the way that you can learn this music. The most important thing to learn is how to assimilate."
He continues: "For me, when I started, I started to listen to Oscar Peterson but then, when I discovered Bill Evans, Herbie Hancock and Chick Corea, I found there is no rule about how to get influenced by another musician. It's something that comes naturally and spontaneously. One day, I may have been listening to Herbie; I played the piano and said, 'Wow!' I did something in the way that he might have done it. It was totally subconscious.
"This is the important part of being a musician – the real artist can reach into their subconscious. With Chick Corea and my other influences, I try to assimilate the way they play. I never tried to copy; I try to use my personality. It's important to assimilate how influences play but not to copy them."
For Antonio, it's precisely this ability to integrate influences and ultimately transcend them that makes Chick Corea such a unique talent.
"I think he took from the classical musicians like Béla Bartók but he had his personality," ventures Antonio. "He had his genius and that made the difference. You can hear somebody and make a bad copy of somebody. Chick assimilated the music of Bartok but he made it his way."
One suspects that it's precisely this dedication to assimilation that helped Antonio Faraò put together his last studio album, 2017's 'Eklektik'. Having percolated in Antonio's head for some 15 years, it then took a further two years for the logistics involved to properly come together. Though fundamentally rooted in jazz, it's an album that lives up to its name, bringing together as it does a wide variety of musical talent that includes rapper Snoop Dogg, French drummer Manu Katché and the Django Reinhardt-influenced guitarist
Biréli Lagrène.
"I had the musicians in mind," reveals Antonio. "For example, the tune 'News From', I absolutely felt Snoop Dogg for that tune. And bassist Marcus Miller, of course."
He continues: "It took me two years to work on this record because it was a huge project for me. I worked on the pre-production at home and then I went to the studio in Paris. And there are these other musicians like Manu Katché, and there is Biréli Lagrène – an incredible guitar player. He's a gypsy guitar player who lives in France. He's a big star. I was very happy with this record."
Intriguingly, Antonio was also keen to bring on board some non-musical talent.
"The guy doing the intro is Robert Davi, one of the best actors in Hollywood," says Antonio. "He is a very close friend of mine and his voice is deep. He's a great singer, by the way, like Frank Sinatra!"
And why not? Inclusivity has always been at the heart of jazz music and its precisely this approach that has ensured its continued evolution. Crucially, as a form that's to be truly savoured in a live setting where musicians and audiences comes together to participate in a unique form of expression, not least as this communion helps the genre to thrive.
"Many people still don't know about it because the radios don't play this kind of music," says Antonio. "I think it's important to promote this kind of music all over the world."
He adds: "I think it's good to continue this kind of music and to evolve. It never stops and jazz music is the only kind of music on the planet where you can put more styles and different kinds of music inside. The more you put in, the more will come out. It's the only music on the planet you can do that. You cannot do that with the classical music."
So which album would Antonio Faraò recommend as a gateway to the jazz novice? After all, we've all got to start somewhere.
"When I started, it was the big bands but I can say that if you don't know this music then maybe Miles Davis' 'Kind Of Blue' because it's very quiet and intense and it has great interplay and it has everything," suggests Antonio. "And John Coltrane's 'Blue Train', which is almost the same period. They are very melodic and intense albums and the interplay is amazing."
Jazz is a multi-headed beast that at once brings together numerous musical threads and approaches to then send them out into a variety of new directions. As evidenced by a continued generations of jazz musicians coming through to set the template for the decades to come, the form's ability for self-expression through musical communication remains undiminished, as does its ability to bring people together – and that's both musicians and audiences – to celebrate music that's as close to pure art as it's possible to get to.
And, as musicians like Antonio Faraò continue to make waves as a continuation of the work started by their influences, jazz music is set to continue well into the 21st century and beyond.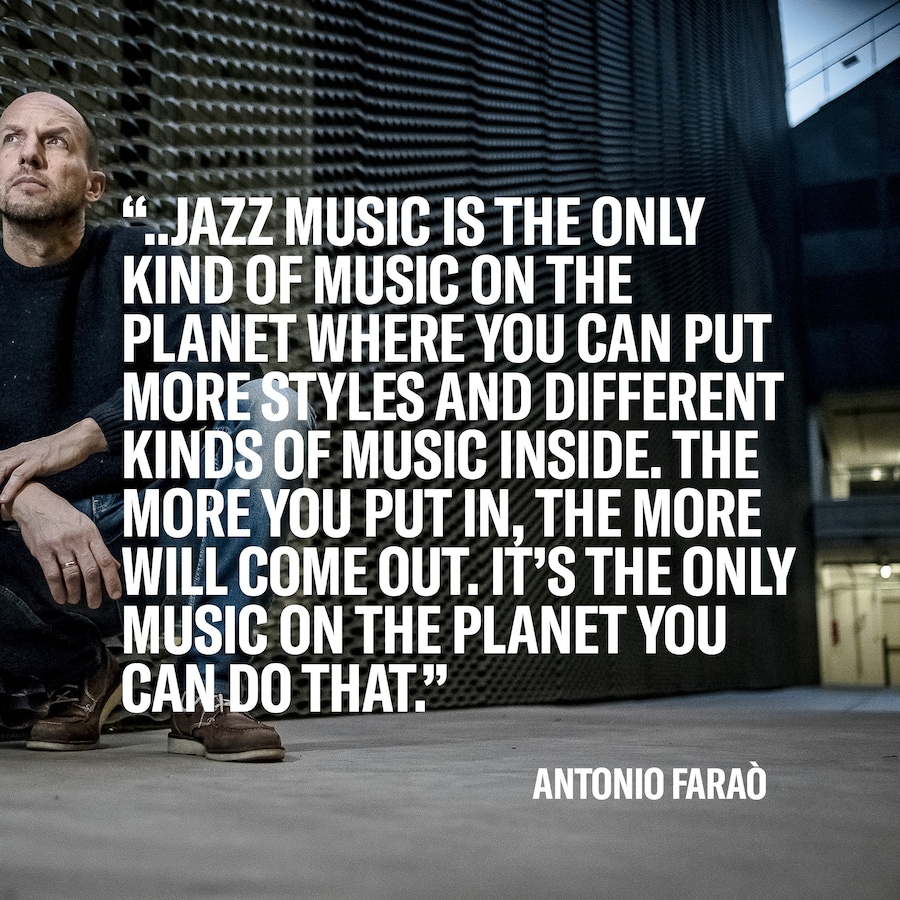 Check the other Yamaha's Make Waves Interviews
Yamaha Make Waves Interviews: Antonio Faraò