Meet Araken Bustos: Brass and Woodwind Technician, Yamaha Artist Services Madrid
Meet Araken Bustos: Brass and Woodwind Technician, Yamaha Artist Services Madrid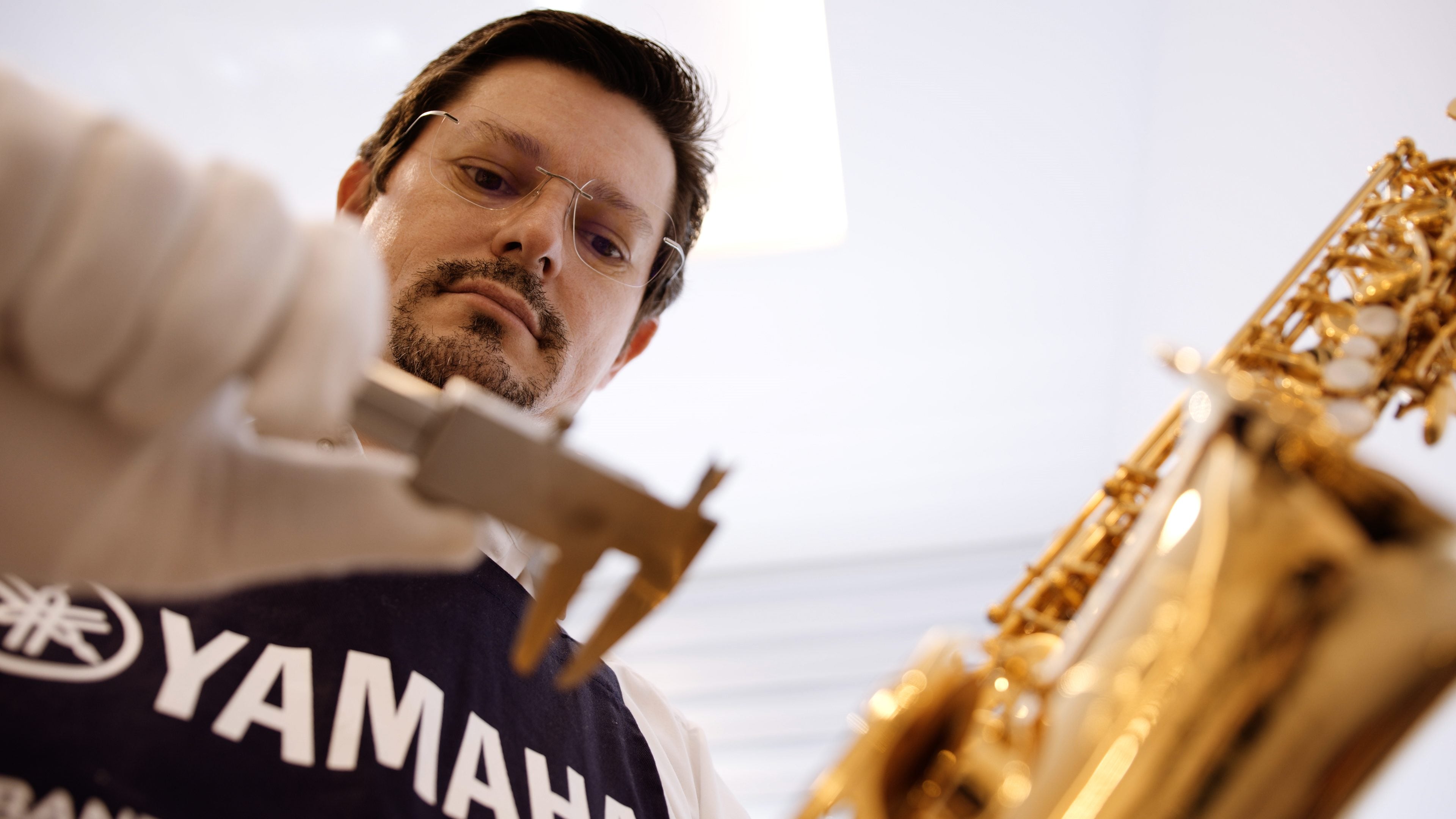 It was with great pride that Yamaha announced the opening in January 2021 of its Madrid Artist Centre. The new facility in the Spanish capital joins similar operations in Milan and Paris, and Yamahas Ateliers in Hamburg and Vienna, completing a Europe-wide network of technical and support services for professional and touring brass and woodwind players.
Now we're pleased to introduce a key member of our Madrid team, Brass and Woodwind Technician Araken Bustos. We asked this highly experienced musician and a technician to tell us about his background, philosophy and plans for Yamaha Artist Services Madrid.
Tell us about your musical background and your interest in becoming an instrument technician?
I started my musical studies aged 10, first playing euphonium and then tuba. I graduated from one of the Brazilian evangelical music schools, going on to play tuba in one of the most important Brazilian Army Music Bands.
My passion for the technical side came early and grew along with the music. By the age of 15, I was already helping to maintain the brass instruments belonging to my friends and fellow orchestra members. I always believed that a well-maintained instrument sounded better and now I know this to be true.
How long have you been working in Yamaha and what do you consider to be your greatest accomplishment so far?
I joined Yamaha in 2008 and had the great honor of opening the first Yamaha Atelier in Latin America – Atelier Yamaha Brazil.
I consider my two greatest achievements to be graduating as a Key Technician at the Yamaha Academy in Japan under teacher Saito-san and replacing my teacher and technician Emilio Martinez here in Spain when he retired. Both of these people have had a huge influence in my life.
What does it mean to you to be part of Yamaha Artist Service Madrid?
It means everything! As much as I am honored to be part of the project, I also feel the responsibility of delivering for every musician who visits our facility here in Madrid. Every job is a unique challenge and a new opportunity to learn.
How does it feel when you hear an artist playing an instrument you've just worked on?
When I hear the sound for the first time and see the smile spread across the musicians face, I feel like my teachers are at my side, saying: Good job. I also feel part of the music and inspired to continue improving in my role as a technician.
What are your plans for Yamaha Artist Service Madrid?
Helping to create the perfect environment in which to maintain and repair our artists instruments, and also to collaborate with them in developing new ideas and possibilities.
We are already working on programming masterclasses, video productions and professional instrument testing. We hope that Yamaha Artist Service will be a meeting point in Madrid for our artists, a place where they can feel at home and where, together, we can reflect the passion that the Yamaha Company has for musicians, for music and for people.
Meet Araken Bustos: Brass and Woodwind Technician, Yamaha Artist Services Madrid