Yamaha Pro Audio feat. SYNÄSTHESIE FESTIVAL 2019
Yamaha Pro Audio feat. SYNÄSTHESIE FESTIVAL 2019
Over the past couple years, there's been a small but impeccably-curated festival bubbling up in Berlin called Synästhesie. For two days, the fest takes over a venue and offers a lineup that skews heavily towards psychedelic music in many of its permutations, from zone-out garage rock to trippier, synthier traditions. Past lineups have featured names like Spiritualized, The Soft Moon, Tangerine Dream, and The Horrors.
Today, Synästhesie is back with the first wave of their 2019 lineup. With artists like Stereolab, Deerhunter, Black Lips, A Place To Bury Strangers, Michael Rother of Neu!, Priests, and Holygram, this year's bill continues Synästhesie's tradition of including acts both spacey and heavy, new wave and artrock music both new and old.
Yamaha Pro Audio is proud to support two live stages in the course the festival, featuring our newest, top-of-the-line speaker series and critically acclaimed digital mixers.
The schedule of Day 1: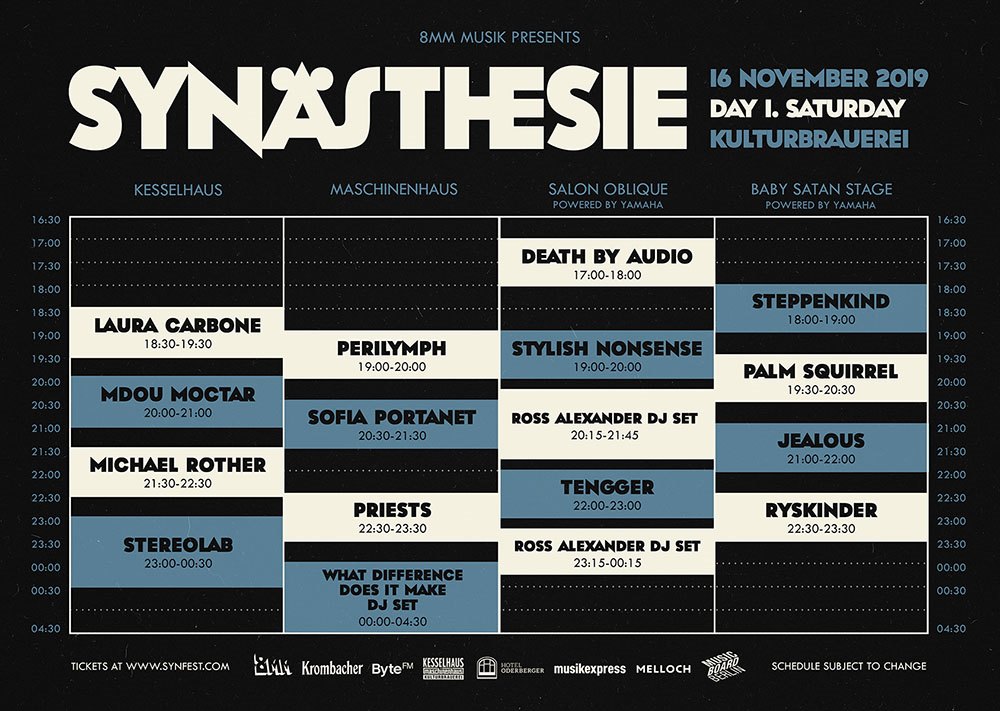 The schedule of Day 2: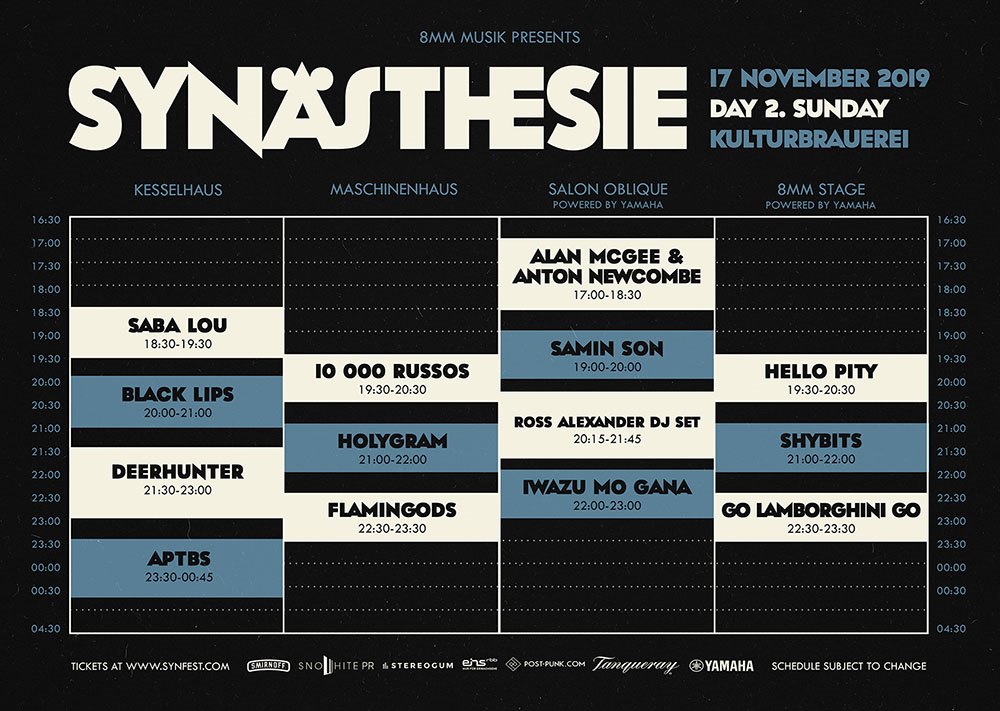 Yamaha Pro Audio feat. SYNÄSTHESIE FESTIVAL 2019