Biography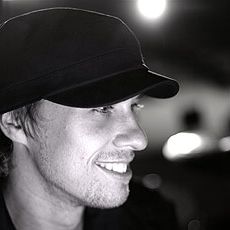 Troy Miller, a multitalented drummer, music director and composer began playing drums in a family band and at church. As a teenager he reached the finals of the BBC 'Young Musician of the Year' competition. After graduating from the Guildhall School Of Music, Troy started playing with Jean Toussaint and soon after with Soweto Kinch. Having played opposite American Vibes Legend Roy Ayers several times, Roy asked Troy to go on tour with him and has been playing with him for the last 5 years both Europe and the US. This lead on to a number of other collaborations including tours with Don Blackman, Jocelyn Brown, Amp Fiddler and Michael Urbaniak the latter of whom is associated with Miles Davis.
Troy worked with the Multi-Grammy award winning singer, Amy Winehouse and toured with Mark Ronson.
His recent collaborations include David Jordan and Daniel Merriweather and the most recently the Jazz/Soul sensation Laura Mvula.
Troy's debut album '40 Days' was released in June 2006 under J'Noir Records and features veteran UK and US talents Jean Toussaint, Jason Rebello, Eric Revis and Marcus Printup as well as long standing partners, Soweto Kinch, Michael Olatuja, Femi Temowo and Karim Merchant. It also features vocalists Eska Mtungwazi, Xantone Blacq and Anna Omak. His latest project has been writing for the Prague Philharmonic strings who also appear on the Album. Recorded in Brooklyn New York. This stunning album fuses a blend of Jazz, Gospel and music from the Streets - now available on itunes and Amazon. Troy is now a professor at The Guildhall School Of Music and Drama and has been asked to give clinics at other institutions around the UK including Drum Tech and the Percussive Arts Society.
Troy plays Yamaha Live Custom Drums and 14" x 5.5" copper snare.