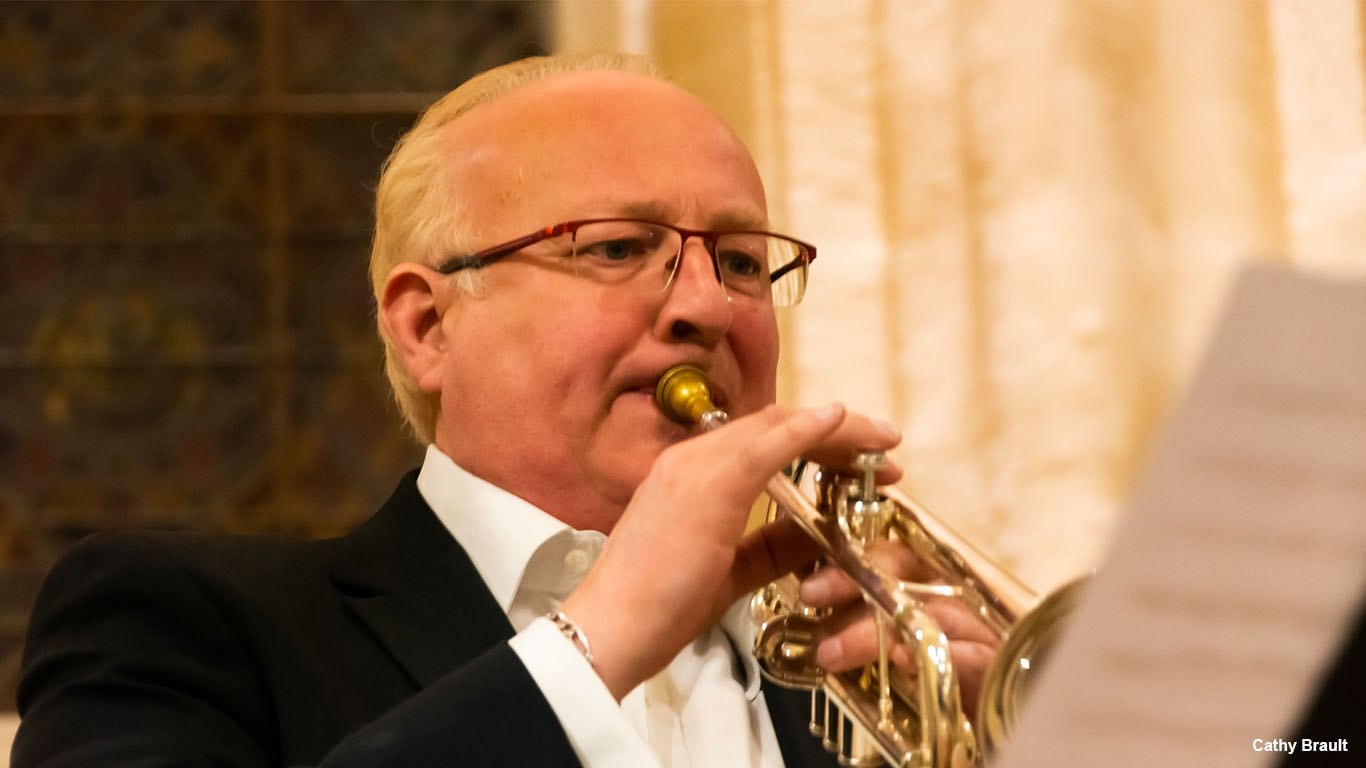 With a network of Artist Centres and Ateliers around the world, Yamaha works with leading players to support their performances and develop instrument designs and new ideas for the benefit of all musicians. Yamaha Artists share with us a passion for inspiring the next generation of players, and a belief that everybody should be encouraged to nurture their talent, connect with others and tell their stories through music.
Get to know trumpet player and Yamaha Artist Eric Aubier
Describe your relationship with Yamaha or your instrument:
Over 20 years of working with Yamaha, over 20 years of loyalty, and instruments that get better every year. What more could you ask for?
How would you characterise your instrument?
In the professional world of music, I have to say that I don't feel like just a trumpeter, a trumpet teacher or soloist.
I feel very privileged to be able to be the musician I want to be.
The artistic world has shown me, and I believe has given me, an innovative spirit and definite ideas about the music world. From this union comes a balance that shapes my personality. Music for me, is less of a fixed art and more a philosophical allegory.
I find this symbolism in Yamaha instruments. They are technically reliable, potentially full of colour and nuances, but if they could only have a single characteristic, I would say that they are... free and unrestrained. They know how to support you in your work, but also how to blend into the background so your full artistic expression can shine through. They guide you, but know how to respect your innermost thoughts. They are not sentimental, but they give you the tool of sentimentality. The instrument is the artist's body. The harmony between the two creates a partnership. If the instrument is nothing without the artist, as sensitive as they may be, the artist will not be able to express themselves without a tool that can reflect their emotional integrity.
Which teachers influenced you the most and did they give you any advice that you still follow?
The answer might seem strange but the answer is: everyone and myself!
I have a bit of a unique story! After the age of 13, I didn't really have a teacher anymore. It was around the time I returned to the Conservatoire de Paris and there, I just had Maurice André's replacement for a year, then Maurice, but more as a teacher who offered us master classes once in a while. Then, nothing. So I learned the trumpet mainly by listening, gathering information, drawing inspiration from my peers and from the artists around me—especially at the Opéra de Paris—asking questions, enrolling in lots of international competitions to test myself, teaching etc. And I am still learning from others today!
What advice would you give to young musicians?
I would say to them:
First, know who you want to be!  Of course, to do that, you must already be fairly open and have an awareness of the world around you.
If you are still trying to figure out who you are, which is not unusual, start by thinking about who you want to be like! Often students ask me, for Master's degrees abroad for example, who should I go to or who could I go to? I don't understand this question! I tell them, who do you want to be like? Who do you admire among the current leading musicians? There's your answer!
If you want to become a musician "by default", so I mean you're studying just to graduate and find a job so you can live a comfortable life until the end of your career, change your view. Soon, there will be no room for people like that in the music world!
Reflect and plan ahead! How? Listen to the world around you. So? Travel!
Motivation is the main driver, it's what triggers everything! If you don't have it, try to work out why! If you can't find it, change course!
Make the most your studies to try and open yourself up to as many things as possible, not just the trumpet and all the theory that goes with it. Spend time on other disciplines, other forms of art or even sport or science.
Learn the art of the challenge very early! Take part in competitions.
Know how to showcase your skills. Know who you are, and what your strengths and weaknesses are.
Have goals, fuel your dreams.
Believe in what you're doing. Believing is power!
Finally, and maybe most importantly: dare to do it! Everything is impossible until you've tried it!
To summarise: Dream! Believe! Travel! Be daring!
If you do all this, you will uncover a unique and genuine personality that will ultimately open up your own world, however you choose to express yourself.