Biography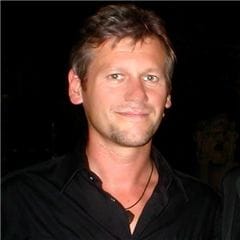 Andy Haderer, born in Austria in 1964, began his first musical steps at the age of six, first at the piano and three years later at the trumpet. At the age of 16 his work began with professional bands in Austria and Germany, which included numerous television and radio productions.
In 1983, he joined the Theater an der Wien for the Musikal CATS, followed by another position at the DRS Radio Big Band in Zurich in the following year. In 1986 Andy Haderer was hired by Peter Herbolzheimer for a tour of his RC & B band and has been a member of the orchestra. Since 1988 he plays as the first trumpeter and soloist in the WDR Big Band, which has been invited to numerous international jazz festivals and concert halls.
In addition to his work as a musician, composer, arranger and bandleader, Andy Haderer received a professorship for Jazztrompete at the College of Music in Cologne in 1999.