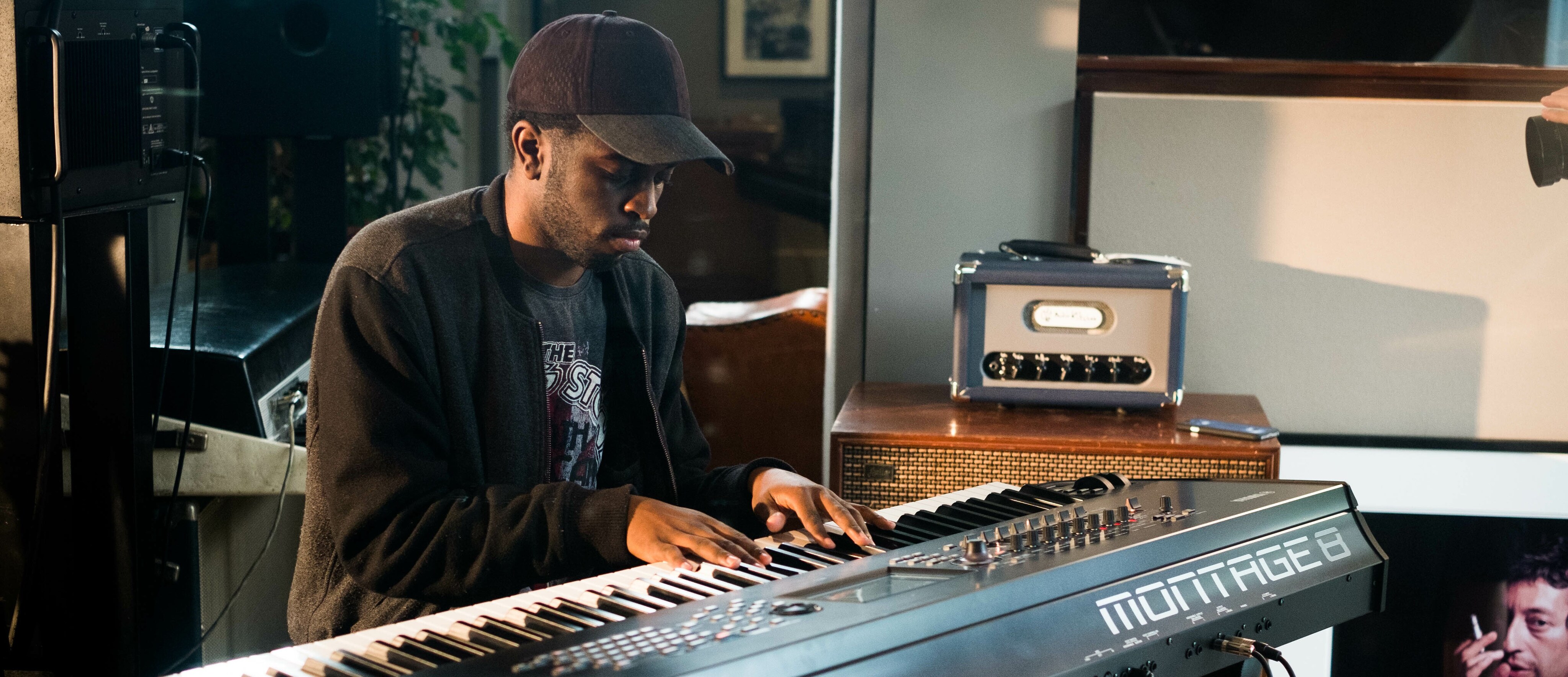 Alfa Mist started out as a grime and hip-hop producer, but became drawn to jazz, world music and film soundtracks through sampling. Over time, the self-taught pianist and sometimes rapper's disparate influences have contributed to a unique sound that blends melancholic jazz harmony with alternative hip-hop and soul.
Despite his skills as a blossoming musician and rapidly growing fan base, Alfa describes himself on his Bandcamp page as simply a 'producer/composer'. After growing up with grime and hip-hop, Alfa's roots can be traced through Dilla and the Roots, back to Miles Davis and Avishai Cohen.
He later became obsessed with the atmospheric film scores of German composer Hans Zimmer. Alfa Mist's own work creates a similar soulful vibe packed with heady emotion that you can also hear on the pre-release ´Retainer' that displays both his hip-hop roots and his flair for dramatic jazz soundscapes.