PLACEMENT OF INSTRUMENT @HOME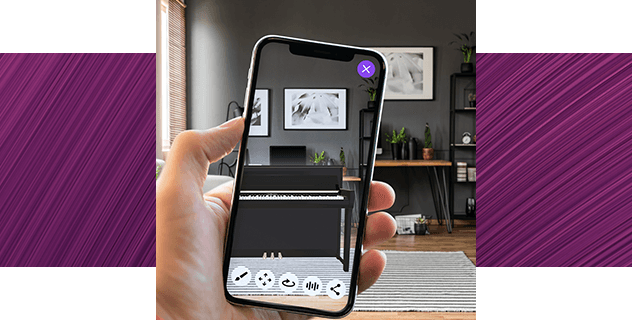 PLACEMENT OF INSTRUMENT @HOME
With the Clavinova Space App It has never been so easy to find out how a Clavinova CLP/CVP will look like at your own place. Using Augmented Reality you can see highly realistic 3D models of these digital pianos in your own rooms.
COMPARE THE RANGE IN AR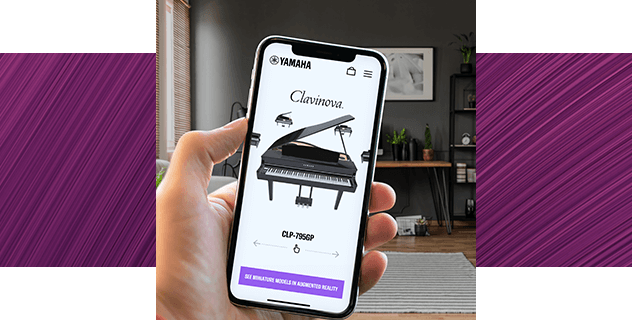 COMPARE THE RANGE IN AR
If you start the Clavinova Space App you can see the range of Clavinova CLP/CVP pianos, choose the one, which excites you most and place it into your room. You can change the model, the colour and the angles. It feels hyper realistic.
CONFIGURE YOUR OWN MASTERPIECE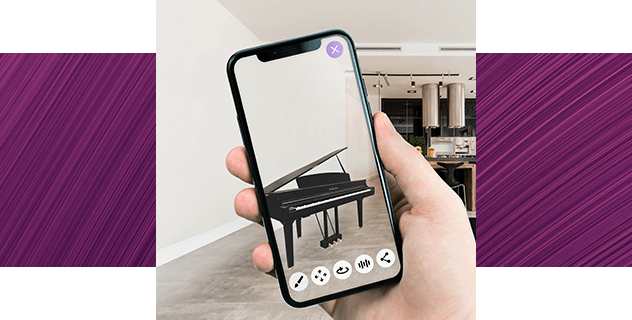 CONFIGURE YOUR OWN MASTERPIECE
The Yamaha Space App lets you choose from various colors, models, and finish options. Explore the range, see what best reflects you and your style and get an exciting preview of your optimally configured Clavinova CLP/CVP.
A SENSORY DELIGH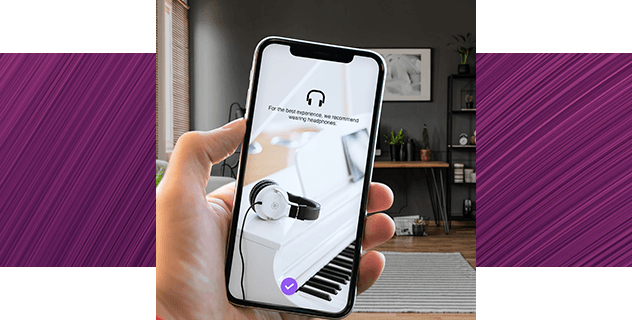 A SENSORY DELIGH
Bring rich, authentic sound to the whole AR experience and enjoy audio demonstrations that let you experience in your own home the truly authentic and expressive tones a Clavinova CLP/CVP makes possible. Additional professional videos provide insightful tips, instrument information and feature overviews.
SHARE THE EXCITEMENT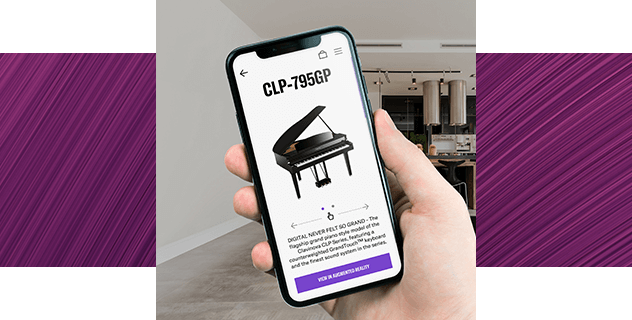 SHARE THE EXCITEMENT
With the Yamaha Space App, you can also use the sharing function, which allows you to send images of your piano creation to friends or family. Show them your personal dream digital piano, get their opinions and let them take part in the excitement