Expand your sonic palette with even more Voices and Styles

Welcome to Online Services for Yamaha Musical Instruments. Purchasing a Yamaha musical instrument is a starting point for a more musical life and we're determined to help you to achieve your goals, whether is simply listening to beautiful music on your instrument or playing your favorite songs.
Premium Packs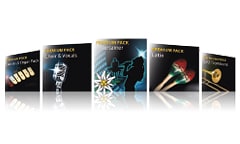 Premium Packs provide a full upgrade for your Tyros5 by adding new Premium Voices, Premium Styles, One Touch Settings, Multi-Pads, registrations and demonstration songs. Each Premium Voice gives you a fantastic new instrument sound that makes for a valuable addition to your Tyros5's selection of built-in factory Voices.
Expansion Packs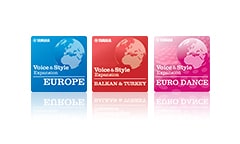 The Tyros5 is able to add some Yamaha's Voice & Style Expansion Packs, including some packs available for PSR-S series keyboards. Take advantage of a wide and ever-increasing selection of regional, ethnic and traditional Voices and Style, loading them onto the Tyros5 to instantly play authentic sounds, rhythm and backing in the musical style of your choice! From authentic Eastern European instruments to pulsing grooves from Ibiza (and even more in future packs), these new voices and styles and an entirely new dimension to your Tyros5.
Yamaha Expansion Manager (software)
Manage and install Premium Packs as well as Voice & Style Expansion Packs easily via a wireless LAN connection using the bundled USB wireless LAN adaptor* or USB flash memory. You can even install multiple packs simultaneously with the touch of a button. Click the "Support" tab to download the software.
*The USB wireless LAN adaptor may not be available in certain areas.