Biography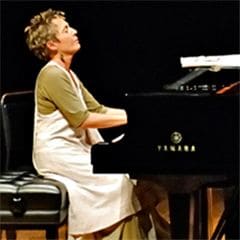 Maria João Pires was born in Lisbon in 1944. She made her first public performance at the age of seven with Mozart's Piano Concertos in Oporto, Portugal. At the age of nine she received Portugal's highest award for young musicians just one year later. From 1953 until 1960 she studied at the Lisbon Conservatory with Professor Campos Coelho and took courses in composition, theory, and history of music with Francine Benoit. She continued her studies in Germany, first at the Munich Music Academy with Rosl Schmid, then in Hanover with Karl Engel. Maria João Pires has appeared all over the globe with all the major orchestras including the Berliner Philharmoniker, the Boston Symphony Orchestra, the Royal Concertgebouw Orchestra, the London Philharmonic, the Orchestre de Paris, and the Wiener Philharmoniker. She is also a keen performer of chamber music. In recent years she has been heard at all the major international festivals including the Schleswig-Holstein Music Festival, the Schubertiade, Tanglewood, Ravinia, Montpellier, Lucerne, Edinburgh and BBC Proms.
Interview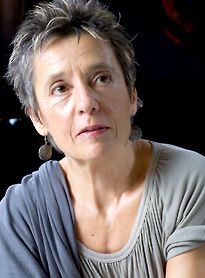 [Q1. Which artists have influenced you the most?]
This would have to be people I have listened to, or met, or whose conversation I enjoyed, or people I have worked with… Basically I feel I have been inspired by many artists of so many different genres; painters, authors, actors, and others. There are many artists who have had an impact on me, not only musicians.
[Q2. What are your impressions of Yamaha pianos?]
I have loved playing Yamaha pianos for many years. Of course I have performed on a variety of different instruments, but there is something special about the warm yet clear tone of a Yamaha, and its potential for musical expression. The fact I have continued playing on Yamahas for so many years is probably the best proof that I sincerely prefer these pianos.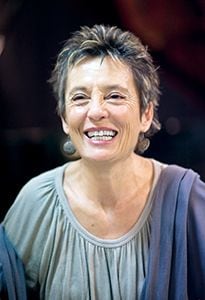 [Q3. What does music, or the piano, mean to you?]
The piano is my musical instrument since it is what I learned first. I have played it my entire life so it is what I am most familiar with. And music is such a big part of my life. If I could not express myself through music, a large and important part of my life would be gone. Music is a sort of bridge to a special unknown place which transcends our own world.
[Q4. Which are your favorite performance venues?]
Since my debut, I have played in concert halls and other venues around the world, and here in Japan the halls are among the best in terms of acoustics. Everywhere I play here has consistently good sound. But I am more interested in the audience than the venue itself. Can I connect to and communicate with listeners is very important to me and has the biggest impression on me. I feel my playing is always better when the audience inspires me. A good interaction between my playing and some receptive listeners is the most enjoyable concert atmosphere for me. Performances like that become engraved on my heart. The audiences here in Japan listen with such a quiet but powerful concentration it makes the concert feel so rewarding to me.
[Q5. Do you have a message for people learning the piano?]
Music brings joy and happiness into your life. Think carefully about what gives you true happiness as you play. It is easy to become tense or upset when you make mistakes, but you must avoid that kind of thinking. Music is not a difficult challenge and you are not competing with others. Music should give you peace of mind and enrich your life. Please understand this important principal. Great music should develop naturally with no internal conflicts. I wish you much joy with your music!