Amadeus Electric String Quartet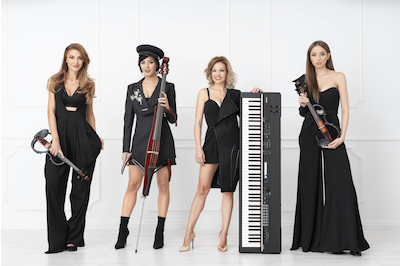 Amadeus is a classical crossover quartet consisting of two violinists, a cellist and a pianist. The all female group is an internationally successful project especially among the fans of new classical music.
The four women who together create Amadeus Electric Quartet have changed the shape and feel of music, with their unique rhythm and sound they have create a whole new modern music scene in the shadows of many famous classical musicians.
Andreea Runceanu, Patricia Cimpoiasu, Bianca Gavrilescu and Laura Lazarescu are classically trained instrumentalists, graduates of the National University of Music in Bucharest, Romania.
Amadeus' mission has always been bringing joy to the world and inspiring the youth to start learning how to play an instrument. Back in 2000, they, along with the Bond Quartet, were the first in the world to use an all electric instruments array in order to achieve the perfect blend of classical and modern, thus actually creating a new musical style. They released five record albums with a major label in Romania and in 2010 they decided to make their own way in and became an independent artist. They took over all the online platforms where they could meet their fans, shared them their music and grew organically fanbases in Europe, the U.S., Asia and Latin America, gathering on their YouTube channel over 450K subscribers and 130 M views.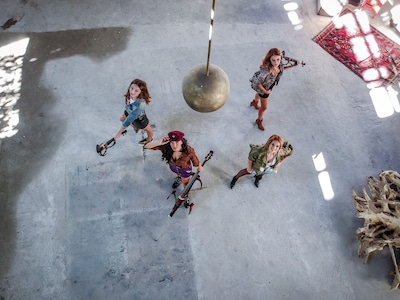 Among its followers the group has many instrument players from around the world. The four members of Amadeus are constantly sharing ideas with them, thus becoming trend launchers in their music style.
In all these years, Amadeus never stopped bringing people of all backgrounds closer to the joys and wonders of classical music.