Integrate Seamlessly with Kindermann KLICK & SHOW
Integrate Seamlessly with Kindermann KLICK & SHOW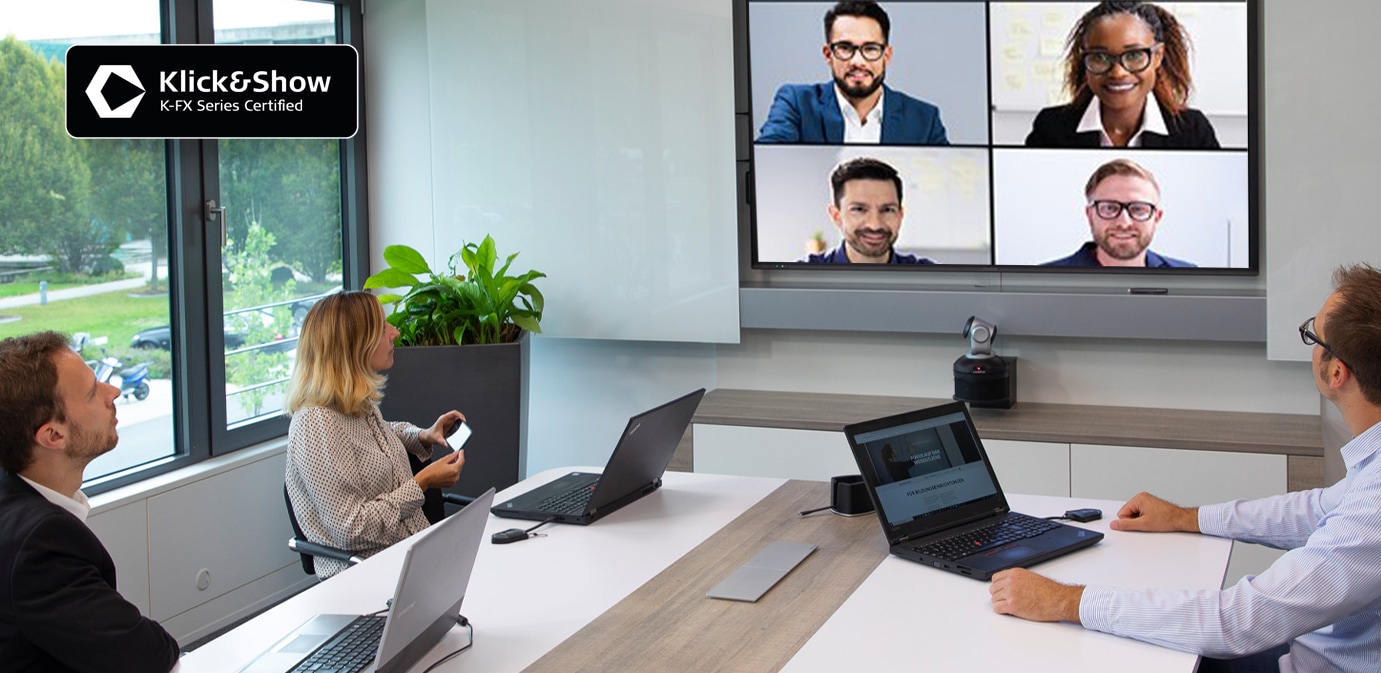 Kindermann's KLICK & SHOW products not only work seamlessly with the user's display and camera setup without the hassle of physically connecting devices with cables and adapters, but also with Yamaha's conferencing solutions, which now include ADECIA as well as the CS-800 Video Sound Bar and CS-500 Video Collaboration System.
Yamaha's innovation in audio quality and the ease of installation offered by ADECIA perfectly complements the collaboration experience with Kindermann's easy-to-use KLICK & SHOW wireless conferencing solution.
Why We Chose to Partner with Kindermann
We believe that the best digital collaboration tools require flexibility and adaptability to bridge the gap between users, allowing meeting participants to connect from anywhere and in any environment. Our goal is to make this process as easy and straightforward as possible. Kindermann's wireless conferencing solutions deliver a streamlined experience that brings teams together anywhere in the world.
What Is Kindermann Klick&Show K-FX
Bring your own device (BYOD) is here to stay and is changing the way we present and collaborate today: wirelessly! Add to that working in hybrid teams. Videoconferencing is the order of the day - not only in the office, but also in the classroom. This is where BYOM (Bring your own Meeting) comes in: the wireless use of video and audio equipment with your own devices and UC accounts such as Teams, Zoom, Webex, etc.
Kindermann KLICK&SHOW meets all the requirements of "new work". Easy to use - compatible with all common devices and operating systems - uniquely universal - can be used via transmitter, software client, app or natively via AirPlay.
Integrate Seamlessly with Kindermann KLICK & SHOW