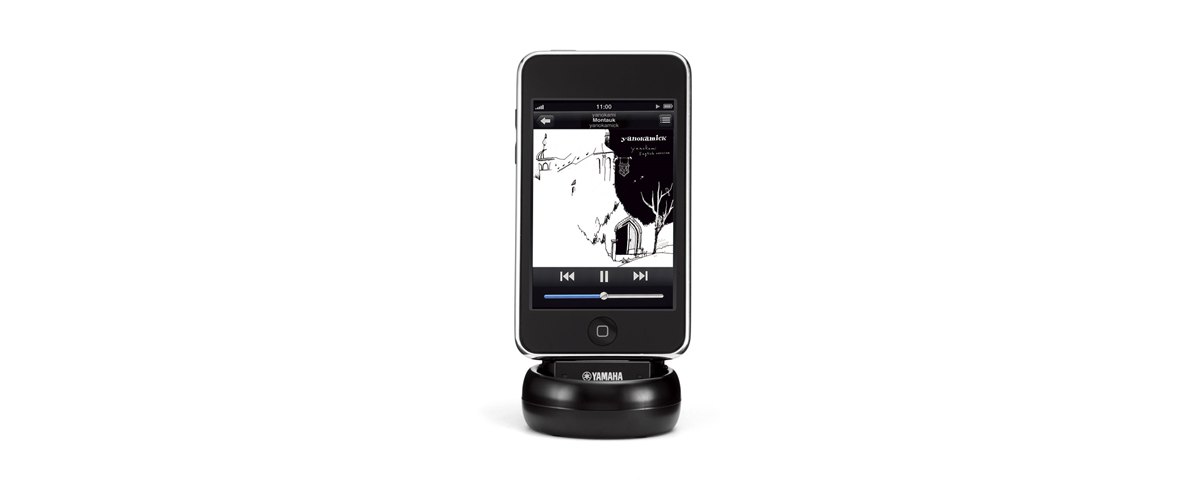 Wireless Transmitter for iPod
Thanks to Yamaha's AirWired technology, you can use your YSP-5100/4100 with an iPod without having to connect any cables. The AirWired link transmits uncompressed data (linear PCM) so there is no loss of signal data, unlike systems that use Bluetooth technology to send compressed data. This ensures maximum sound quality. The PDX-50TX gives you wireless connection capability to your iPod. It lets you use the iPod as a remote control while listening to your iPod music, and provides synchronized poweron/off. In addition, the iPod charges when it is in the PDX-50BC.
The colors and finishes shown may vary from those on the actual products.