Lilit Grigoryan Interview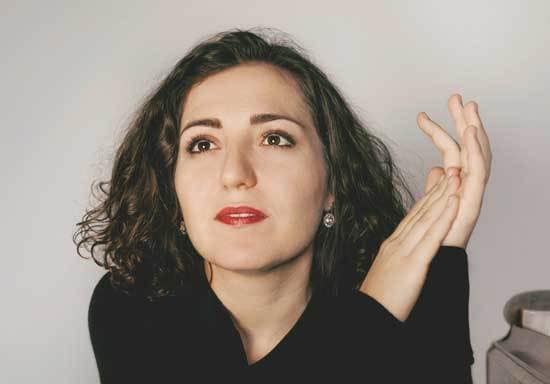 I was born in Armenia, in Yerevan in summer of 1985. I started to play piano with 7 and was very fortunate to have wonderful piano teachers who played an important and profound role in my musical life and development. I would like to offer my gratitude to all of them for their guidance:Arkuhi Harutyunyan, Sergey Sarajyan, Matthias Kirschnereit and my last teacher Maria Joao Pires. I feel very inspired and lucky to continue my close musical relationship with her by sharing the stage together. I have been living in Germany, in Belgium, in Portugal and shortly have moved back to Germany. I have visited and played in approx. 30 countries. Every new place, new persons and new experience gives my huge source of inspiration and has also in a way an impact on my musical interpretations. A big part of my musical journey is also playing chamber music with my wonderful colleagues and friends. I think the spontaneity of making, recreating the music on stage with someone else is a big gift and can be a moment of true sharing.
How would you normally create music and connect with your audience?
There is this magical moment when everyone is sitting still and listening to music during a live concert. I am quite sure, that even as a performer, we can have that stillness in ourselves by letting music to flow and to speak up for itself. In that moment I often feel the amazing and truly magical connection with my audience and that connection makes us one, it doesn't matter anymore who is the performer and who is the listener, we are both there to hear and to share the musical moment.
Technology and socials, allow to reach and interact with wide audience. How has your experience been collaborating with the #YamahaLiveFromHome initiative?
I love this initiative and feel very honored to be part of it. For one, it gives us a great platform to celebrate our love for the instruments created by Yamaha and for second, it is a wonderful way to stay connected and together with our audience even from our homes.
What's the role of music in your life?
I was born in a family where music was and is part of the daily life. My mother is musicologist and my father, even though being a scientist, loves playing piano and has a great deal of musical knowledge. So music became naturally something so existential, that without it I can't imagine my life. I think music surrounds us even in some places, we wouldn't think, such as in nature, in the stillness. In all sounds we can find the beginning of it. It's not been said in vain, where the words ends, music starts.
Thanks to the internet today we have a limitless choice of video, music and educational material. Sometimes we face the so called "paradox of choice" , with the difficulty to focus and select want we want to listen and play. What would you recommend music lovers to improve their knowledge?
I would recommend to not be tempted to jump from one thing to an another. In a longterm we learn and improve ourselves only if we can focus and create a journey of discovery in this process. So maybe they could choose a period in the classical music and deepen their knowledge by reading, listening, comparing and learning about the lives of the composers of that period, then move on to the next period. It can give a certain structure in the learning process and some self discipline to stick with one composer/period at a time.
If you have any future projects or record releases you want to share with us add the links below. "Spotify link" other "link "
I would like to bring the attention of the audience to my last CD Release, played on a wonderful Yamaha Instrument in the beautiful Church Jesus Christi in Berlin. The CD is named "Variations sérieuses" and futures not only some of the greatest variations written for piano, but has a certain context between them, in their choice for the program.
Please give us your quote for #YamahaLivefromhome
I am very happy to be part of this amazing project #YamahaLivefromHome , that gives us the opportunity to stay connected trough the series with our audience even from our home. Yamaha pianos (@YamahaPianosOfficial) have been always accompanying me trough my pianistic musical path and so even bigger is my joy to play my first live online recital in the collaboration with them. Let's celebrate together the Beethoven Year 2020 during my recital!