Yamaha Pro Audio Education and Training Expanded with New "Audioversity" Initiative
Yamaha Pro Audio Education and Training Expanded with New "Audioversity" Initiative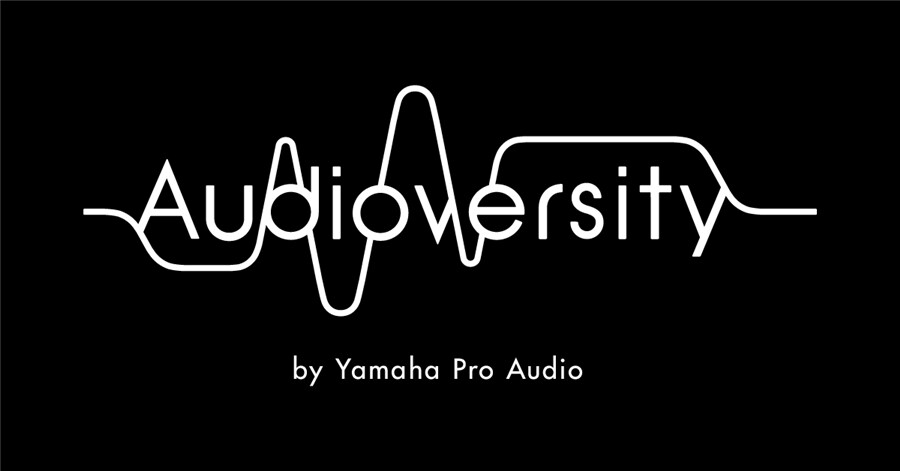 Training seminars conducted by Yamaha sales subsidiaries around the world are to be consolidated under a new "Audioversity" banner and expanded for even greater reach and effectiveness.
Yamaha has introduced an impressive variety of digital mixing consoles, loud-speakers, amps, and many other products to the professional audio market. We have been always proactive in developing and maintaining education and training programs that provide the information and know-how our customers need to make the most of those products. More than 80 specialists at 19 regional offices around the world work around the clock to provide education and training that is ideally matched to their specific locations.
For more than a quarter of a century, training seminars have been the backbone of our relationship building with customers. The Y-DACC (Yamaha Digital Audio Creative Center) was established in Tokyo in 1990 to allow customers to spend hands-on time with the products while directly experiencing their functionality and sound. Beginning in 2000, similar facilities were established around the world: in Asia, Europe, America, and other locales. Yamaha product specialists were also dispatched to dealers and event venues to conduct seminars that focused on practical training. More recently, a great deal of effort has been focused on providing web-based online seminars. Through these types of activities, we have reached around 100,000 people in more than 50 countries.
A comprehensive range of self-training content is also available on the Yamaha Pro Audio website. Product setup and operation guides, audio networking basics, system design information, and other essential knowledge is available in videos and documents provided in multiple languages. Catalogs, technical specifications, and owner's manuals are also available in multiple languages. We of course offer CAD data and simulation tools, too, to facilitate system design.
Pre and post installation support are provided by select staff at worldwide locations in the corresponding languages. Experts are available to offer proposals for installations under consideration, to provide help and even system checkups for completed installations, all based on close communication and a deep understanding of customer needs as well as the products and systems involved.
In recent years our pro audio product lineup has grown to cover digital audio networks and commercial installations in addition to live sound, broadcast, and production applications. Because of this growth, we are coming into contact with a broader range of users as our products and solutions evolve and diversify, placing unprecedented importance on education and training activities.
Our new Audioversity banner symbolizes a new, more deeply involved era of education and training that will lead to increased satisfaction and confidence for our customers as well as a brighter future for the pro audio industry as a whole.

Audioversity Logo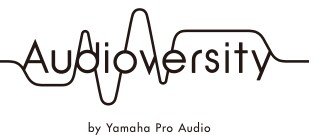 It is our goal to spread the knowledge and technology required for skillful operation of the most evolved audio equipment and communication networks via Audioversity, in order to deliver the best possible sound and music to people everywhere. Our new Audioversity logo has been designed to embody that concept with a motif that symbolizes sound transmission and equalization as well as the dynamism of sound and music and the way all of those elements create connections between devices and people.
Mr. Mike Lowe / Director of Britannia Row Productions (UK)

Britannia Row Productions has always been able to rely with full confidence on Yamaha's legendary product reliability and excellent back-up through advice, technical support, training and service. Our people and customers are highly appreciative of all of these benefits not only enjoyed in the UK but wherever we are or have been in the world. The Audioversity initiative to expand on and drive forward an already great service is further reassuring for the future.
Mr. Rudolf Pirc / Senior Partner of Neumann & Müller (Germany)

Neumann & Müller have been using Yamaha audio products for years and appreciate their high reliability. In particular, our orientation towards IP-based workflows with Yamaha's deep integration of the audio network standard Dante has made it a decisive tool for modern event productions. This requires extensive training for our technicians and trainees, which unfortunately sometimes falls behind in everyday production. We therefore very much welcome the "Audioversity" approach as a manufacturer initiative and see our confidence in the Yamaha brand strengthened once again.
Mr. Pete O'Neil / Director of Diversified AVE Engineering West (USA)

The Yamaha trainer is a wealth of knowledge on the product line, and really highlighted some of the unique features of the product. He was then able to do a deep dive on DSP programming with our field engineering team. Yamaha's training seminar has helped us successfully implement systems in two US major league stadium venues, and continues to reinforce our support of the Yamaha digital console line. The seminar was also essential for us to be able to call upon in a recent high-profile tech client venue opening.
The quality of the training efforts and responsiveness is greatly appreciated from the integrators perspective.
Mr. Paul Holladay / Technical Director of Southeast Christian Church (USA)

Yamaha's training seminar has been an invaluable tool at Southeast Christian Church that has advanced our knowledge of not only consoles, but the entire Yamaha ecosystem. Engineers new to Yamaha gained a quick proficiency that has allowed them to excel in providing an exceptional worship experience. These training seminars have also empowered our seasoned veterans with new tools and features that elevate their already remarkable skills. Through Yamaha we have been able to take full advantage of our investment throughout our many campuses.
Mr. Thierry Voisin / Project Manager of ENGIE INEO (France)

Yamaha's Training seminar was very helpful for us to understand how to achieve the best design for their products. Indeed, we had a very exciting project for a well-known shopping center in Paris Area. All the project was based on a Dante Networked between the matrix, amplifiers and the sources to make the background music sound reinforcement into the main corridors. Thanks to the support of Yamaha's Training, we had a perfect understanding regarding the power of DSP from Yamaha, the audio over IP network and to be completely autonomous to create the user interface design with ProVisionaire Touch.
Mr. Andy Cooper / Yamaha Audioversity Trainer (UK)
Having met Yamaha customers from more than 40 countries around the world, I know that Audioversity will meet the needs of many sound engineers, system designers, and operators at professional, enthusiastic amateur, and beginner levels. Not only with face-to-face sessions, but also with new remote learning and web-based content. All our skillful and experienced trainers, writers, and presenters are ready to reach more people with more helpful technical materials than ever before.
Mr. Yoshi Tsugawa / General Manager of Yamaha Pro Audio Division (Japan)
With the breathtaking pace of change in the pro audio world, manufacturers have a responsibility to do much more than simply release new products. Through our Audioversity initiative we will be able to provide ongoing added value for the systems our customers need and depend on, and hopefully, in cooperation with everyone involved in the pro audio industry, play a role in driving the industry forward into the future.
Yamaha Pro Audio Education and Training Expanded with New "Audioversity" Initiative