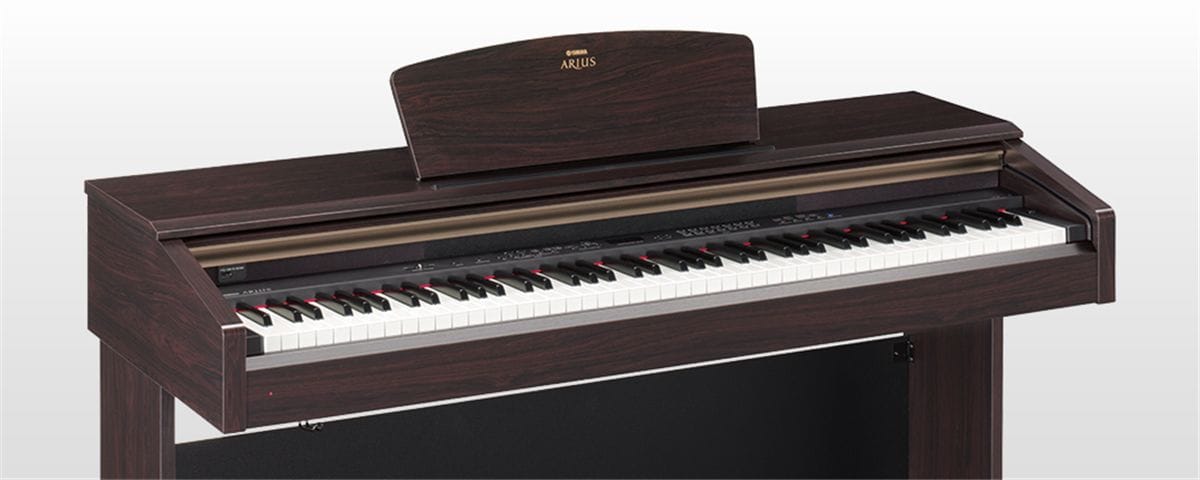 Offers you a playing experience remarkably like that of a grand piano
The YDP-181 delivers a rich sound thanks to the combined power of 3-Level AWM Dynamic Stereo Sampling. What's more, delicate expression is possible using the GH keyboard, offering a touch that is remarkably similar to that of a grand piano. It is a true joy to play. It also features a 2-track song recorder to create your own music and record your performances.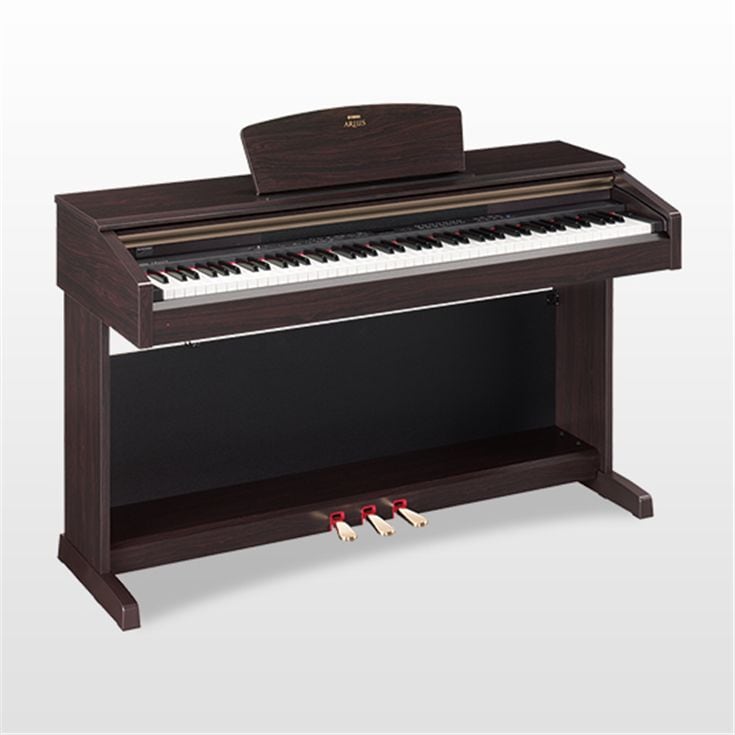 Digital piano with GH keyboard and 3-level AWM Dynamic Stereo Sampling voices.
Graded Hammer (GH) keyboard
3-level Advanced Wave Memory (AWM) Dynamic Stereo Sampling
New acoustic system offers clearer sound with more presence.
"2 Track / 3 Song Recording" - Record your performances to listen to yourself play. Convenient for piano lessons.
"128- Polyphonic" - Rich expressive power, free from sound cutoff even when the sustain pedal is used to layer notes.
"USB TO DEVICE Terminal" - Use USB flash memory to record songs or save song data you have purchased.
A simple and easy to understand LED LCD operations panel.
The colors and finishes shown may vary from those on the actual products.